Ryan Mills
November 14, 2017
Michael Holm strides towards the finish line, bounding like an antelope. If he is tired, he doesn't show it. He isn't even sweating and what is that he is wearing? Tight denim jeans. Behind him the mere mortals, attempting to run exactly 26.2188 miles or 42.195 kilometers, stumble along as Michael finishes at a dead sprint.
"I'll run a faster time than him when I run a marathon," said Ryan Mills, Ames High Senior, and friend of Michael David Holm, lying through his teeth.
"I have some other friends," Ryan said, unconvincingly. "More acquaintances I guess, but Michael is, well, just better than everyone else, so it's hard to compare."
Ryan wanted to make sure that the little-known fact of Michael's ACT score was included. "Let me check my instagram bio. It has a score on there. I can't really remember. One second," Ryan said, pulling out his phone and intently navigating through instagram.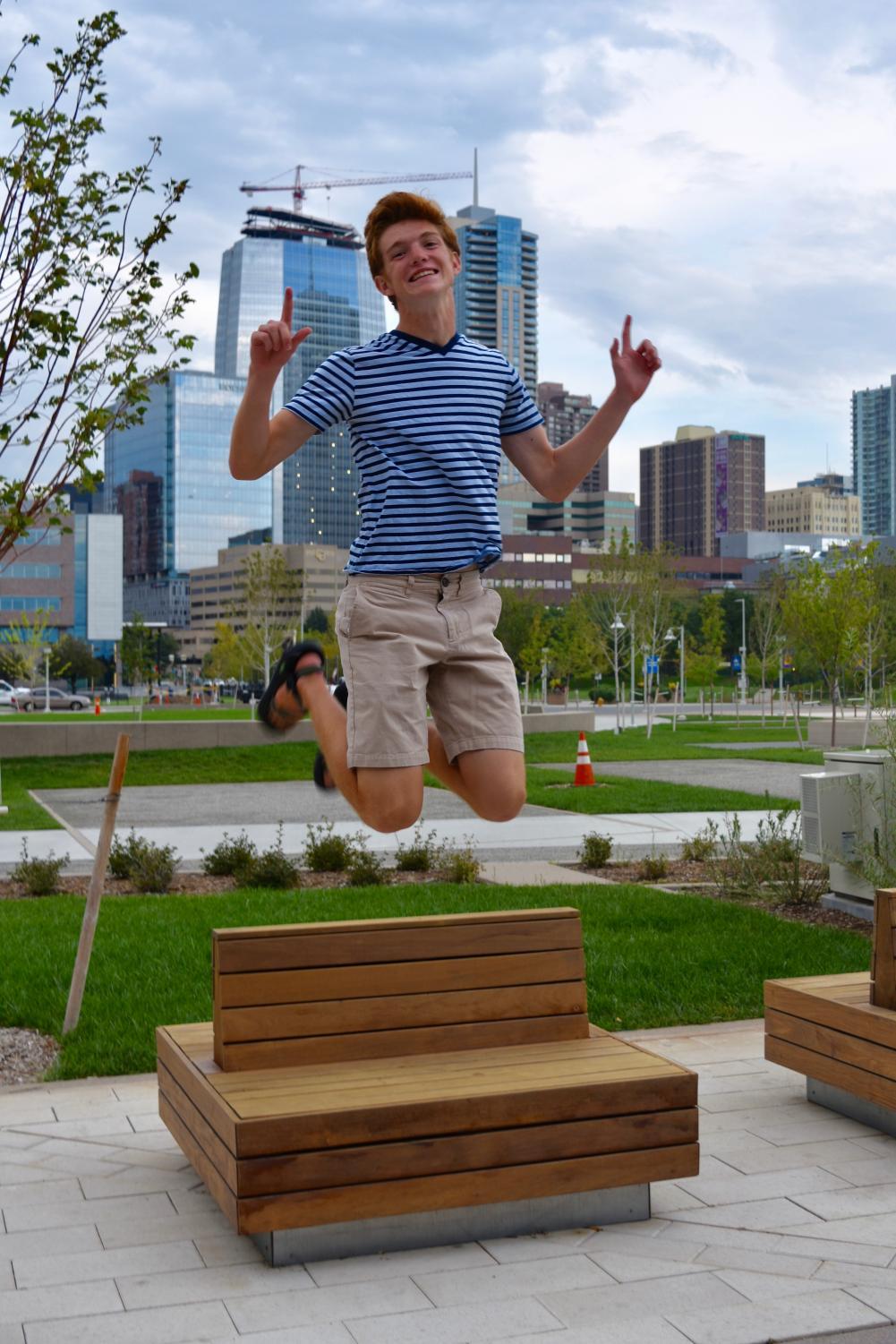 "OH MICHAEL GOT A 35."
As Michael is extremely intelligent, Ryan explained how he looks to Michael's wisdom in every situation. "I think what would Michael do?," Ryan said. For instance, Ryan looks to Michael's comedic genius for guidance.
"I've been working on improving my sense of humor, mainly through the training of Michael Holm," Ryan said. He described how on a mission trip with Michael to Chicago, how every time he made a joke, Michael would rate it out of ten. "I did not hit the positive numbers very much," Ryan admitted.
Careful investigation revealed that Ryan has other redeemable qualities besides being a friend of Michael David Holm.
"I don't know if you know this but I am certified lifeguard-deep water," Ryan said. He described that this, and his various other athletic activities, is how he maintains his tan and chiseled physique.
In fact, Ryan first got to know Michael in an athletic event. He joined cross country as a junior.  "Cross country is so much fun and I never thought I would enjoy running as much as I do," Ryan said. "I am JV. Proud JV." Citing the need to get his small victories in where he could, Ryan made sure to mention his cross country superiority to Michael.
"When I was five, I wanted to learn how to skate, so my parents signed me up for figure skating," Ryan said. "Then I decided I wasn't going to do that because I thought it was stupid." Instead he joined hockey where his dad was the tactical coach for five year olds and his mom was the emotional coach.
"Hockey teaches you some good life skills," Ryan said. "How to act like professionals, win with class, lose with class, make you a better person, not just a better player, so I think hockey has really helped mold me into who I am today." In addition to hockey, Ryan also does soccer and hopes to be varsity goalie this year.
Academically Ryan said he 'does alright.' His true talent, however, is terrorizing Spanish Teacher Jane Jurgenson with Michael Holm.
"I am one of Jurg's first students she has had for three years," Ryan said, "It started out with me being shy and stupid, you know, how I usually am with teachers. Eventually, as I got more comfortable, I made worse and worse jokes, and eventually we formed a friendship around that."
"I love him, but he gives me gray hairs," Jurgensen said. Although athletically, academically, and comedically Ryan is outshone by Michael David Holm, I suppose he is still worth getting to know.