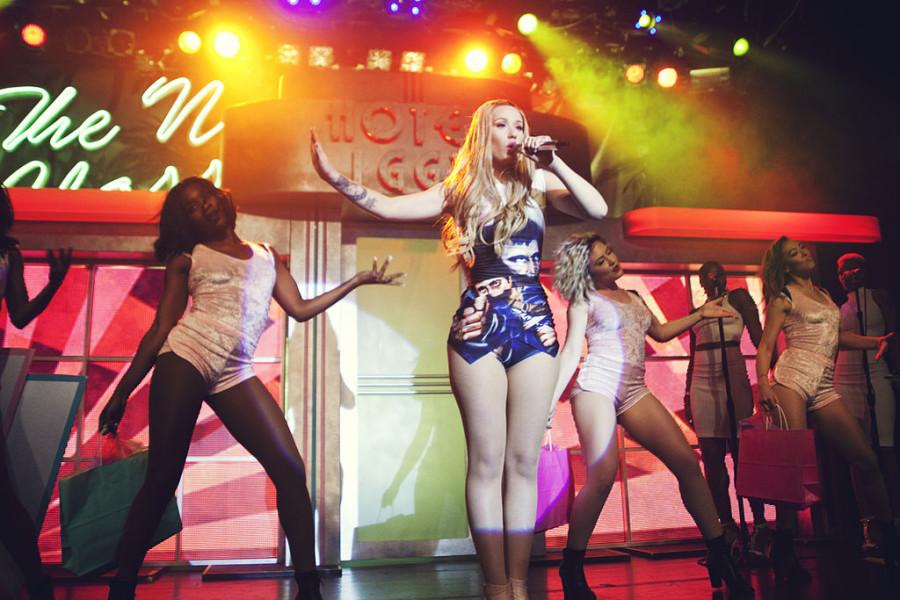 Iggy Azalea: a crash course
September 16, 2014
I heard about Iggy Azalea at least a year before her explosion of popularity this past summer, but I had very little idea as to who she is or what her musical stylings are. Based entirely on her name, I assumed she was some trippy artistic rapper fighting the same battle that M.I.A. was lost in.
However, after a couple casual listens to her breakout single "Fancy" featuring Charli XCX, I realized that I was wrong. Iggy has taken the pop music by hurricane, leaving a trail of punctured syllables and draconian pronunciations in her wake.
Her lyrical delivery is, as critic Noz states on his blog Cocaine Blunts, "forced and rehearsed to the point of being grating." Her entire image has been carefully crafted through years of hustle and tribulation, so it makes sense that her lyrics follow suit. Everything about her is covered with a carefully-painted layer of polish which cannot be concealed by her vocal modulations or explicit song content.
Iggy draws her inspiration from the bumps and bruises she received on the path to stardom, beginning in rural Australia, then moving to Miami, alone, at the age of 16, and finally gaining fame in 2011 after releasing her first mixtape, "Ignorant Art."
The image that Iggy Azalea conveys is one of victory. She's worked long and hard enough that now she can sit back and watch the money and fame flock to her like Australian bumblebees in the Outback. She is signed with T.I.'s record label, has sold out concerts and dominated the airwaves, and is a model to boot. Also, according to the good people at Wikipedia, she was both the first female and the first non-American rapper to be featured on XXL magazine's annual Top 10 Freshman cover issue. She is a white woman who is not just surviving but thriving in a black man's world. She is Iggy!