Team Neutrino gets hands-on with STEM
For the first six weeks of the year, Sukup hall seems to come alive with the hustle of students. Each adorned with a pair of forest green safety glasses, Story County high school students are engrossed in designing, programming, and assembling a sophisticated robot.
These students make up Team Neutrino, a FIRST robotics team which seeks to provide hands-on experience in STEM through robotics competitions and other outreach activities.
On the first Saturday of January, Team Neutrino and 3,790 FIRST teams from around the world receive a challenge detailing the rules of a new game. Each year's challenge requires teams to design and build a new robot that moves and performs a variety of activities to score points, such as launching plastic balls, moving gears, or climbing a rope.
During the next six weeks, Neutrino is hard at work. Members work together to design the robot in CAD, manufacture and assemble parts, program robot movement, mechanism actuation, and autonomous movement, in addition to a variety of other technical activities. Once this period is over, the team then takes their completed robot to numerous competitions throughout the Midwest, where they compete with other FIRST teams. After the six week deadline, work continues on an alternate robot for further testing and drive practice before competitions.
"There's a sense of teamwork that you learn. Those six weeks are extraordinarily intense. Some members are spending 30 hours a week to get that robot done," said Junior and team captain Sayre Satterwhite.
Time management is also crucial during this period, according to Co-captain Moriah Conner.
"During the build season, I'm there 4-8 most days and 10-4 on Saturdays…a lot of people on the team tend to take higher level classes and are often involved in other sports or activities, so it adds another layer of things that you need to manage, and you need energy to do all these things, and so you need sleep," Moriah said.
While the technical work that competitions require is important, coordinating non technical areas like applying for sponsorships and grants is just as crucial – Neutrino's annual budget falls between $60,000 to $70,000 each year. The team gets its funding from about 14-17 sponsors each season, and regularly applies for 6 or 7 grants each summer.
"I've learned how to apply for grants and how to manage a budget, and how to write 10,000 character essays and do presentations," said Moriah, who supervises these non-technical activities.
Outside of competition season, this non-technical aspect of the team grows in importance. During this time, the team shifts more focus towards outreach and education, coordinating a variety of STEM outreach activities such as super summer and lego league – this year, the team attended 34 different outreach events. The team is also taking an active role in encouraging girls to pursue STEM.
"All of our outreach is aimed towards showing kids that STEM is fun and exciting and accessible for anyone; even if you think you're not mechanically minded, there's something you can do that's STEM related that you'll enjoy."
The team also does a host of outreach events for new members during the summer. Involvement for new members typically begins in the summer, where prospective team members attend team meetings and learn hands-on skills through summer training camps.  According to Sayre, applications for new members take place near the end of the school year, and interested members should check out teamneutrino.org and contact him or Moriah for further information and watch for signs and announcements around the school towards the end of the year.
"We want people who will be engaged, interested, and willing to learn on the team," Sayre said. "So long as you've demonstrated interest in the team and engaged while you're at team meetings, you'll have no problem getting on the team. "
As graduation approaches, Moriah said that Team Neutrino's outreach events shaped her future, encouraging her pursue Industrial Engineering instead of becoming a Librarian.
"I think [Neutrino] teaches you to find out the things you are interested in and actually have the confidence to pursue them in a way that gives you skills that you can use in the real world." Moriah also added that her involvement with the team has given her multiple internship opportunities in the future.
While still a Junior, Sayre echoed this sentiment.
"I can't wait to see where Neutrino goes, because it's a whole lot of smart people doing some really cool things."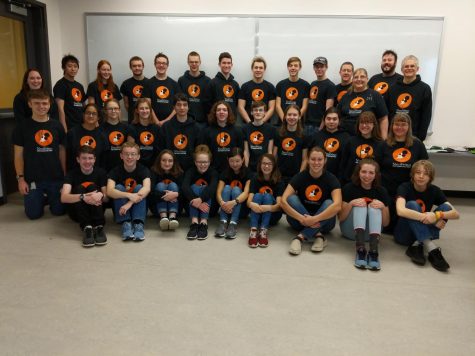 Your donation will support the student journalists of Ames High School. Your contribution will allow us to purchase equipment and cover our annual website hosting costs.
About the Contributor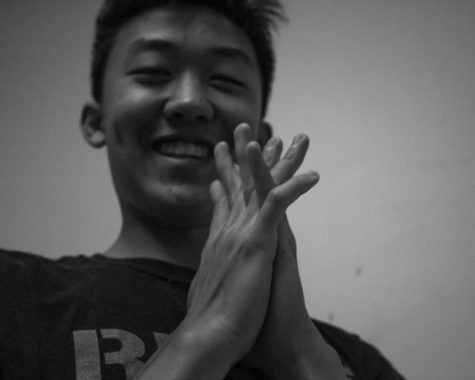 Oliver Chen, Co-Editor in Chief
This is Junior Oliver Chen's second year writing for the WEB, and his first year as Co-Editor. When not staring into the depths of the void, Oliver enjoys...