Kub Stevens, Co-editor in chief

December 14, 2015
Thanksgiving is my favorite time of year. Grandpa always flies in from California, tens of cousins cram into the kitchen for games of Monopoly and dominoes, and a Thanksgiving smorgasbord of turkey, pies, greens, mashed potatoes, buns, mac n cheese, and other delectables is prepared and consumed. Being...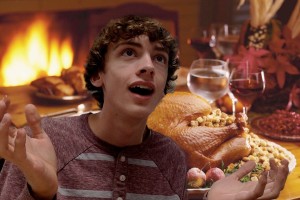 Sam Roberts, Photo Editor

November 4, 2013
Each year, hundreds of millions of families will sit down for a meal nearly three times the size of their average dinner and reminisce together over all the things they're thankful for. Then after a deep nap, as father and son are celebrating American football, mother and sister will depart in the wee h...