Daniel Peter builds fame through social media
From Justin Bieber to Austin Mahone, Cody Simpson to Ames High's own Leslie Hall, social media has been the starting point of many musical careers.
Youtube, Facebook, Twitter, Instagram and other social media sites allow musicians to gain a following of loyal fans and to connect with them regularly using status updates, pictures, music releases and exclusive content that make the fans feel incorporated into their favorite performer's lives.
Daniel Peter, a sophomore at Ames High, knows the power his fan base wields through social media. With over 93,000 followers on his Facebook page and over 36,000 on Twitter, the rising star has a large fan base that is virtually building his career for him. So far, he's followed a fairly simple equation for garnering attention.
"Basically what happened was, I put up a video of me singing 'Baby' by Justin Bieber," Daniel said. "It didn't exactly go viral rightaway, but it got a few thousand hits, which was cool".
Daniel is aware, however, that it takes more than a great voice and a little luck to make it big in the music industry.
"The funny thing is, people say [an artist's life] is not hard work. But the truth is, it is. Like Austin Mahone and Justin Bieber getting their start on Youtube, they had to do a lot more than just put their videos up."
One of the biggest prices of fame is the vulnerability that it comes with.
"When you are in the public eye and you are, big, I guess, they will come at you with every little mistake that you've made in your childhood. They will go 'oh he did this, he did that, you shouldn't be a fan of him,' Daniel explained.
His philosophy for navigating the haters and fakers is simple: "It's your life, and you've just got to make sure that you stay on the right track and do the right decisions for yourself."
To watch the full interview and listen as Daniel talks about his family, transferring from Ballard and his future plans, visit http://www.youtube.com/watch?v=kyzUPvMj1zY
Leave a Comment
About the Contributor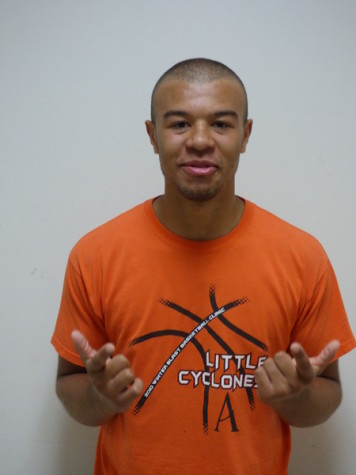 Kub Stevens, Editor in Chief
As a three time returning member of the WEB, Senior Kub Stevens now reigns as the superior Co-Editor in Chief. He spends his free time drowning in a sea...