G-Eazy is taking over the rap industry
G-Eazy is taking over the rap industry
By: Sam Stuve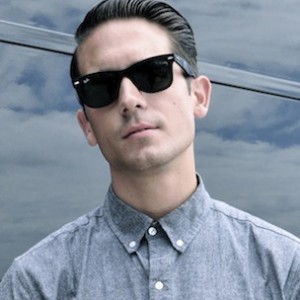 You know I mean it. Gerald Gillum (better known as G-Eazy) is making his name know in the hip hop and rap industry. Born and raised in Oakland, California, G-Eazy began his career while at Loyola University New Orleans in 2009. Since then he has soared to the top  with two albums (These Things Happen and When It's Dark Out) reaching number one on the Billboard top 100 US Top R&B/Hip Hop albums. Also his album When It's Dark Out reached number five on the Billboard US top 200 albums and These Things Happen reached number three on that same chart.
What is most amazing part of G-Eazy's rise to fame is where he was before he became a mainstream artist. Before he was successful he was grilling sausages at a local Oakland restaurant chain.
At 26 years old G-Eazy is quickly becoming one of the most popular artist's today. G-Eazy has gone from just another person to a amazing artist. He started producing music as a teenager. He first started making rap songs while at Loyola University in 2007. He first garnered attention after the release of his mixtape The Endless Summer in August of 2011.
Rapping is not the only thing G-Eazy is known for, He is also known for his "vintage" sense of style. "I stick with a '60s vintage aesthetic of letterman's jackets, plain T-shirts, and good jeans." G-Eazy said to seventeen.com.
G-Eazy is now a mainstream artist and is only getting better. This could be the beginning of the G-Eazy era.