Mr. Fedders: Ames High's New Activities Director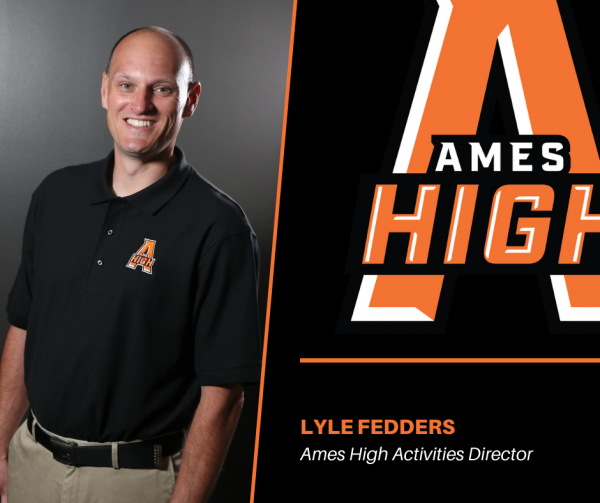 "I love sports, let's just be honest," says Mr. Fedders, Ames High's new Activities Director. Prior to his arrival at Ames High on July 1, Fedders was over at Des Moines East for eight years. 
"Des Moines East is about 2,000 kids 9-12 whereas Ames is about 1500. The demographics are a little different as well. […] I think if you work in a high school, unless you go really small, it's kinda the same thing."
For those who are avid sports fans, Mr. Fedders can relate. Iowa state's his favorite, as he's an ISU alum. 
"I'm a Packers fan, Whitesocks fan, and I love Lebron James- I'm not a Lakers fan by any means but I do love Lebron James," says Fedders. 
Fedders has had coaching experience, but given his job as an AD, he's currently unable to coach. 
"When I got into college I ref'd intramural basketball, volleyball, water basketball, football, softball and from that, I really got myself into the high school game of officiating which is where most of my sports knowledge comes from. […] When I went to Ankeny, I taught social studies there, I was actually the intramural director and I also helped out on the girls basketball staff there."
Mr. Fedders can often be found in the lunchroom walking around and conversing as lunch passes. It may be intimidating to talk to a new face in the building, but Mr. Fedders is a chill staff member who's worth talking to. Especially someone who's involved in or interested in sports of any sort. 
"I know that Covid thing is kinda throwing a wrench into that, but I do like to have fun, so I'm kinda the prankster guy. I've asked kids to give me a couple chips and that stuff so I would just encourage kids to come up and introduce themselves." 
Outside of school, Mr. Fedders spends lots of his time with family. He has 3 kids, all in the Ames district. When asked what he does for fun, Mr. Fedders says, "I love to run, I run almost every day. I bike, really anything outdoors, and outside of that, I watch sports. 
Mr. Fedders adds, "If there's not an activity that we offer here at Ames that someone's interested in, come stop by our office and we'll try and get it off the ground!"
View Comments (1)
Your donation will support the student journalists of Ames High School. Your contribution will allow us to purchase equipment and cover our annual website hosting costs.
About the Contributors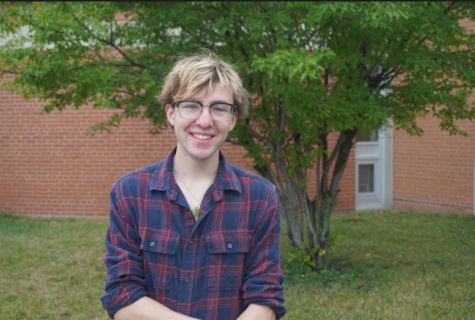 Jack Wanamaker, Opinion Editor
Jack Wanamaker is a senior at Ames High and is a runner on the cross country team. In their free time, they enjoy spending time with friends, listening...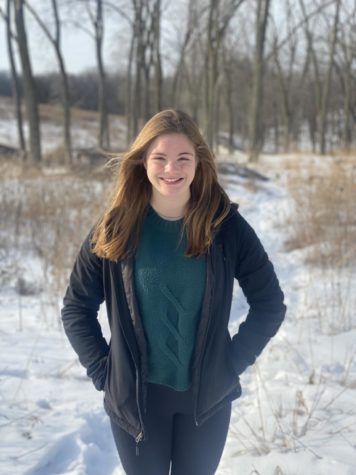 Leola Almquist, Features Editor
Leola is a senior who joined The WEB in early 2021. She spends her days running, biking, and driving around listening to music.