Sarah Knutson: from Art to Z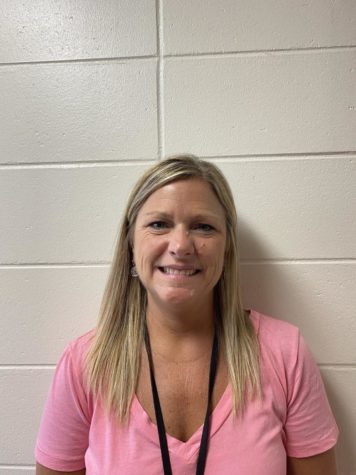 Sarah Knutson. Most people who have been in Ames for a while either know her, or know of her. Mrs. Knutson has been local for 22 years, her career starting at Mitchell Elementary School, then moving to Ames Middle School, and now she's at our very own Ames High. She's staying loyal to creativity, teaching 2-D and 3-D Art, along with Photography. All underappreciated subjects, she hopes to inspire teens to continue pursuing their hopes and dreams and encourage young talent, and she has her fingers crossed that she'll do just that. Mrs. Knutson is dedicated to bringing fine skills to life, and she hopes to bring a whole new set of eyes to the Ames art department.
"I've wanted to be a teacher from a young age," she says. "I've always loved creating art and teaching art was the perfect combination of the two."
With an eye for details, Mrs. Knutson would love for her students to know some about her. 
"I enjoy spending time with my husband, two girls, and two dogs. I like watching swim meets (go Ames High!), and you'll see me around town running and walking my dogs," she adds, happy to share stories with the people around her.
Truly a fan of sports, this teacher wholeheartedly supports the Hawkeye football team and traveling with her family to the lake or ocean never gets tiring either.
"I'm anxious to be involved in all parts of Ames High School," Knutson says. "And I want all my students to know that I love teaching art and that I'm really excited to be able to do it at Ames High."
Her favorite part about teaching is helping teens to work through their ideas for a piece of art. There is a particular satisfaction that comes from seeing their final result, and that feeling doesn't quite compare to anything else.
"The best is how they react to earning something new and then being able to apply it in a way to create something wonderful they are proud of," she claims. "I'm looking forward to seeing all the amazing work students at Ames High create."
With everything said and done, look out for Sarah Knutson when she's walking down the street with her dogs, or cheering the swimming team, or going for a stride down by the lake, and give her a warm welcome to Ames High!
Leave a Comment
Your donation will support the student journalists of Ames High School. Your contribution will allow us to purchase equipment and cover our annual website hosting costs.
About the Contributor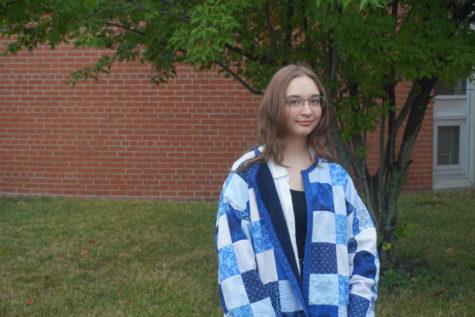 Calia Alexe, WEB Marketing Editor
Calia is a senior at Ames High, one whose favorite activities are roller skating, reading, and hanging out with her friends and her dog. She's passionate...