BREAKING NEWS! BETTY WHITE FOUND DEAD AT 99!
Betty White, an admirable actress and writer who spent nearly 82 years in the Hollywood spotlight, died on Dec. 31, 2021. From hit shows such as Golden Girls and The Mary Tyler Moore Show to her memoir, "If You Ask Me (And of Course You Won't)," White left one of the biggest footprints in entertainments history.
Born on January 17, 1922, in Oaks Park, Illinois, White grew up in Los Angeles. She debuted her entertainment career in 1940 when she started appearing on various radio shows. She gained momentum with the help of these shows and quickly capitalized off the varying platforms. She solidified her role in the spotlight in 1973 when she began appearing on The Mary Tyler Moore Show, where she portrayed Sue Ann Nivens, the mischievous and flirtatious news host. This show won her three Emmy nominations, winning in 1975 and 1976. About 10 years after that, The Golden Girls premiered. This show won White 7 Emmy Nominations and a whole lot of press.
White's fame resurged in 2010 after her iconic Super Bowl commercial where she was tackled during a football game. Soon after this resurgence, she hosted Saturday Night Live, becoming the late-night show's oldest host to date (this gig won her yet another Emmy). If White's acting wasn't enough to impress you, she also spent many years of her life practicing activism, advocacy, and devotion to animals' rights.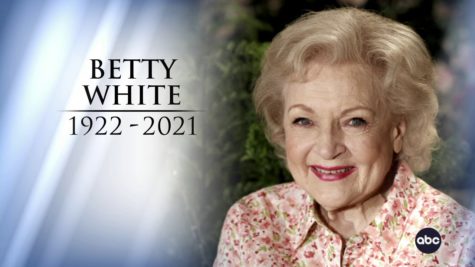 "I'm the luckiest person in the world — my life is divided in absolute half: half animals, half show business," White told TV Guide in 2009.
Although Betty White is no longer with us in her physical body, she is with us in spirit, and I don't see that going away anytime soon. Her cause of death was a cerebrovascular accident, but she also suffered a stroke 6 days prior to her passing. White passed away in her Los Angeles home on New Year's Eve of 2021.  A nationwide premiere occurred on Jan. 17, following Betty White through her day-to-day life as an animal rights activist. This premier occurred at more than 900 theatres nationwide. Betty White has been an icon for the entirety of her 99 years spent on this Earth.
 Rest In Peace Betty.
Leave a Comment
Your donation will support the student journalists of Ames High School, and Iowa needs student journalists. Your contribution will allow us to cover our annual website hosting costs.
About the Writer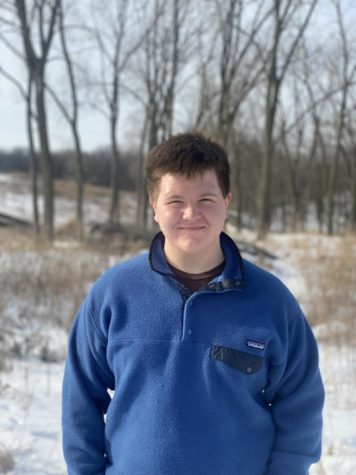 Sam Keenan, Opinion Editor
Sam Keenan is a senior at Ames High and joined the web staff in August of 2021. He spends most of his time working a minimum wage job and wasting away...