Girls Wrestling on the Rise
IGHSAU sanctions girls wrestling in the years to come.
Ames High's 2021 wrestling poster is taped throughout the classrooms, and it's not the default row of senior boys. At a glance, there's a pile of students, but those students belong to the boy's team and the girl's team. Ames High recently added a girls wrestling team, and the numbers have only multiplied in size.
Leah Stagg '23 does cheer in the fall and wrestles in the winter. She excels in both, despite being fairly new to wrestling. "Fect saw me in the lifting room and he was like, 'hey Leah, you're strong- you should come out for wrestling.' My lifting partner, Lexi [Winkey], he also asked her. […] We grew on it and then were like, okay, we'll go out, and we had fun. We've grown so much in the past year and I love it."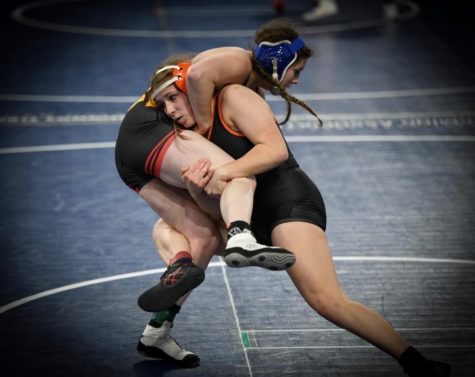 The 2021 girls wrestling season has reached its end, as it's a winter sport. However, this year marks the end of an era. The Iowa Girls High School Athletic Union (IGHSAU) recently declared girls wrestling a sanctioned sport in the 2022-2023 season. 
Freshman Brooklyn Greenlee previously wrestled in middle school before joining the high school team. "I think in the past two years, it's come a long way because, in middle school, I only wrestled boys because that was the only option," Brooklyn said. "Now, this year, I wrestled a boy one time."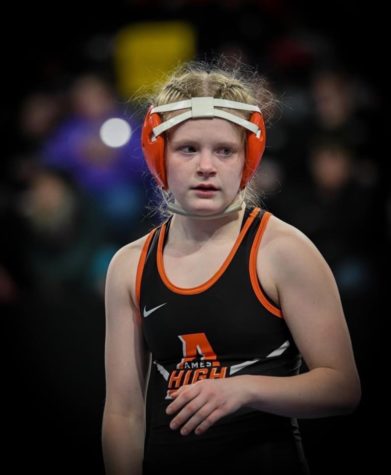 The days are long and enduring for the girl's team. For Leah and Brooklyn, after-school practice runs from "3:30 to however long it goes- you never really know with Fect." Top that with the additional weekly morning run and lift. Wrestling can be a commitment, but just like any other sport, the hard work will pay off. 
"My favorite thing about wrestling is just the drive that you have to do better. When you win, it's just such a relief. You work so hard to get that win, and you work even harder to do even better. My favorite memory was when I went to nationals in Fargo with Lexi; it was really fun. I just remember the thrill there and like the experience is just a lot of fun," Leah said.
The girls wrestling team has expanded and may continue to do so in the following years, especially now that it's a sanctioned sport. Anyone considering joining the team, give it a try. Leah advises:
"I would definitely join because it brings a new family to you, and you just feel so connected with everyone on another level. Yes, you might get [annoyed] at your family. But in the end, you're always together and you'll fix things and it's just a good way to release your energy, especially out on the mat. Just like trying to pick that fight and win. To get your anger [out] I guess. It's fun."
View Comments(1)
Your donation will support the student journalists of Ames High School, and Iowa needs student journalists. Your contribution will allow us to cover our annual website hosting costs.
About the Contributor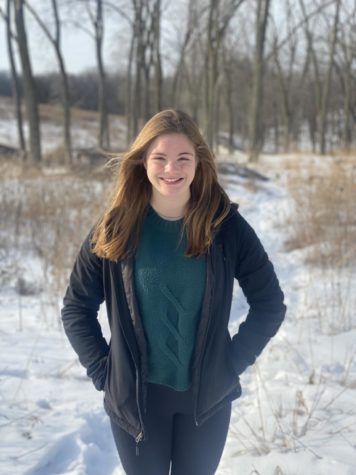 Leola Almquist, Features Editor
Leola is a senior who joined The WEB in early 2021. She spends her days running, biking, and driving around listening to music.