Retirement: Don Williams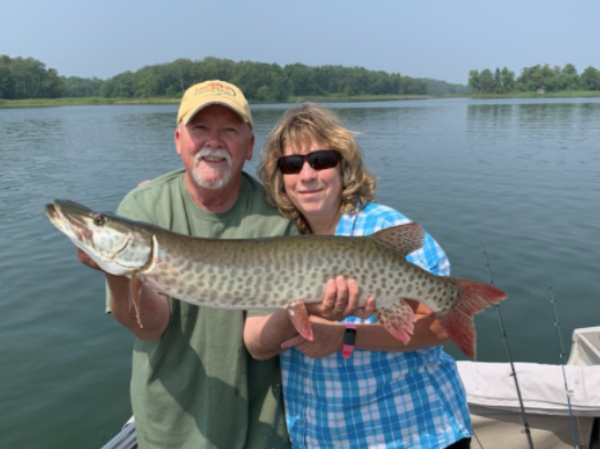 As the calendar year finally rolls to May, sounds of Pomp and Circumstance echo through the halls, and bittersweet tears are soon to roll from the eyes of Ames High graduates, we all prepare for the goodbyes. Not only do returning students have to say goodbye to the graduating seniors, but also to many long-time teachers who have chosen to retire. Don Williams, a special education teacher at Ames High and former Ames High graduate, is one of the teachers who has decided to move on in his professional life. Now an unavoidable question is, why? And what's next for Mr. Williams? Thankfully I was able to get some answers.
Q: How long have you been teaching/working at Ames High?
A: I've been at AHS since Fall 2010.  I actually started at AHS in 1987 as an assistant football coach.  I got a call from the athletic director that there was a job as a special education associate.  I was driving a Cy Ride bus, so I knew the gig at the school was better than driving around Ames all day.
Q: Did you work anywhere previously?
A: Taught at Ames Middle School from 1998 to 2010. I started at Casady Alternative School in Des Moines from 1991 through 1998.
Q: What inspired you to become a teacher?
A: I had some great high school teachers and my parents (especially my dad) encouraged me. He told me I liked to read and study and I liked to listen to myself talk.  It's funny to me now…but it was true.  I am still in touch with a couple of my high school social studies teachers who had the greatest impact on me.
Q: How has Ames High changed since you started working? Have your perceptions changed?
A: Teaching has gotten harder as teachers spend more time administrating, which takes away their time in quality direct instruction in front of their students.  Technology has done that too- I spend more time, not in instruction but sitting down than I ever used to.  I'm not sure that is good for us or for students.
Q: What are some of your fondest memories of Ames High?
A: Being here for this long just makes me wish I had come here sooner.  They used to call AMS a family- but here at Ames High, it's such a higher quality experience for everyone, including the students.
Q: Do you have any funny stories?
A: I have a lot of fun memories, but can't think of any stories. I have come to school every day since I was 5 and probably laughed at school every day.  You have to come to school every day and learn, so you might as well try to have a good time.
Q: What are your plans for retirement?
A: I have no preconceived idea of what I'm going to do long-term.  I am taking the summer off to do some work projects at home and spend most of the summer at my place on a lake in Minnesota.  I have some trips to take including another solo canoe trip. My ideal job would be to work for Winnebago and deliver motorhomes to their destination wherever that may be. I'd like to find a job where I don't have to punch a time clock and I can decide when I work, and the only job I can think of for that is subbing in schools.  That won't happen for a while.
Q: Is there any advice you'd like to pass on to teens?
A: Definitely.  Never let anyone tell you that you can't or won't be successful at something. You are in charge of that.  In anything in life- school, relationships, work, parenting…anything- there is no substitute for and nothing better for you than hard work.  Your best effort is needed for success in each of those parts of your life. Last- Be grateful and say thank you to all of the people who have helped you along your way. I have had to relearn that lesson multiple times and I still have to work at it.
Leave a Comment
About the Contributor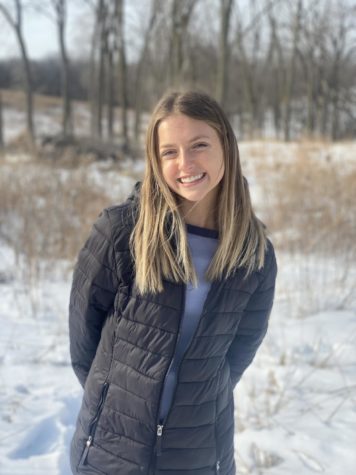 Sofia Mamakos, Editor-in-Chief (Outreach)
Sofia Mamakos is a Senior at Ames High who joined the Web staff in September of 2020. Sofia enjoys being the Senior Drum Major for the Ames High Marching...