Introducing Mr.Beal
Recently the Ames Community School district has welcomed many new staff members, one of which being Krister Beal, who works in the math department. We asked him a few questions to introduce himself to the school.
Q: How long have you been teaching?
A: This is my first year in the district! But I've been told I've been teaching my whole life.
Q: Where have you taught before?
A: I taught at Roosevelt High School down in Des Moines.
Q: How does Ames compare to where you have taught before?
A: Ames is smaller than Roosevelt. The diversity is pretty similar here.
Q: What classes are you teaching?
A: Algebra II and Geometry. 
Q: What inspired you to become a teacher?
A: I love helping people. Teachers were also a huge influence in my life growing up. So, I thought if I could do something like them, that would be a good use of my life. 
Q: What's your favorite part about teaching?
A: Seeing students who don't believe in themselves begin to realize they are capable and intelligent people.
Q: What would you like students to know about you? 
A: I'm equal parts nerd and sports super fan. I am a lifelong Pokemon fan. I am also a diehard Iowa State football fan
Q: What do you do for fun?
A: I like to play disc golf, play board games, and hang out with my nephews and niece. I also recently started playing golf, but I wouldn't say I'm good enough to have fun with that yet.
Ames High is excited to welcome our new teacher Mr.Beal.
View Comments (8)
About the Contributor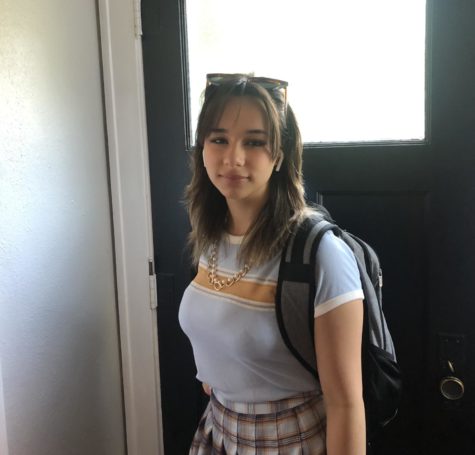 Celeste Symons, Sports and Activities Editor
Celeste Symons is a senior at Ames High. She joined the Web in August and she enjoys going on runs in Munn Woods, playing tennis and soccer, and sleeping....