Library cracks down on tardies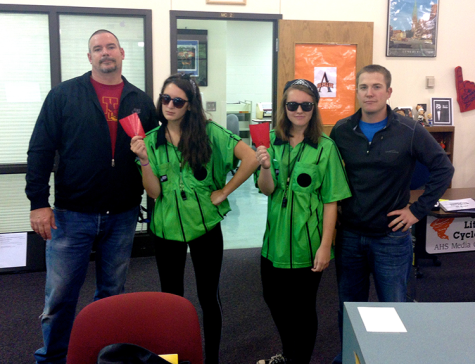 You walk into the school 2 minutes after the tardy bell. Maybe you slept in because you don't have a 1st period, or maybe you went to get coffee after that late night studying. And then a question hits you: Where should I go? The library, a hotspot for anyone with a free period, has cracked down on students who arrive after the bell.
As a senior, this rule has really affected me. Because I can't go to the library if I arrive late, I have no other choices. However, I can sit in the hallways, or ask a teacher to take me in for a period.
But then I remember, it's also against the rules to sit in hallways! After that highly passive aggressive announcement about the courtyard being closed, it's terrifying to go anywhere. I can't sit in a fine arts hallway where it's quiet and I'm not bothering anyone. It's apparently too much of an inconvenience. I can't interrupt a class to sit in a teacher's room, and I'm not allowed in the library because I'm late.
Maybe I think, "what about the cafeteria?" But then that brings into question: What about those who dislike the loudness of the crowd? If it's a lunch period, seniors and juniors avoid that area deliberately. Some people have social anxiety and the cafeteria just affects them mentally because of the memories of the large, noisy crowd that might hit them.
"It's really annoying that you have to be there [the library] the whole period," senior Allie Mullen said. "It's inconvenient if you want to go in there and get something done but it won't take you the whole period, and then if you want to leave, you can't." Many other upperclassmen can be found to be in agreement with her as well.
So the next time you sleep late, you're not allowed to get those extra minutes of sleep. You can't get a coffee to give you a boost in the morning. Instead, you have to comply to the library's demands and arrive on time despite the "freedom" upperclassmen are supposed to have.