Electric, Erick Rivera
Don't just stand there, bust a move! Everyone can dance when it comes to a party, but not everyone can do it while being competitively judged. Some may say that dance is not a real sport, however, it is one of the most grueling sports out there because a dancer does everything another athlete may do and more, all while smiling and being graceful. Freshman Erick Rivera is someone who knows a lot about this.
Erick has been dancing at Performance Dance Center for 11 years and 10 of those years he has been competing at Dance Competitions all around the country. Dance is a huge part of who he is and who he wants to be. "Someone that inspires me is Bruno Mars because he's a triple threat (Dance, Sing, Acts) and I've always wanted to be like him." said Rivera, "I use it [inspiration] in ways of asking myself 'What would Bruno do?' and that helps a lot with the decisions I would make in my dance and acting career."
Dance isn't all who Erick is. "I would describe myself as, fun, loud, adventurous and a caring person," Rivera said. "I want people to see me as a strong individual, and a selfless caring person." As someone who has been lucky enough to talk to him, one can definitely say that Erick is someone who has all of these qualities.
When he isn't in school, Erick enjoys hanging out with his friends, painting, and has found a new hobby of swimming. "The best part is being involved in sports, meeting new people and getting different experiences at football and basketball games," Rivera said about his experience being at Ames High so far.
Anyone who has seen Erick Rivera perform should be able to say that he is on the road to success, and should watch out.
Some wise and inspirational words Rivera lives by are, "You can't knock on opportunity's door and not be ready." -Bruno Mars. In some ways, this reflects Erick's view on life, and shows his personality. "I like this quote a lot because the universe always has a path for you and if you follow that it will lead you to success." said Rivera.
Leave a Comment
Your donation will support the student journalists of Ames High School, and Iowa needs student journalists. Your contribution will allow us to cover our annual website hosting costs.
About the Writer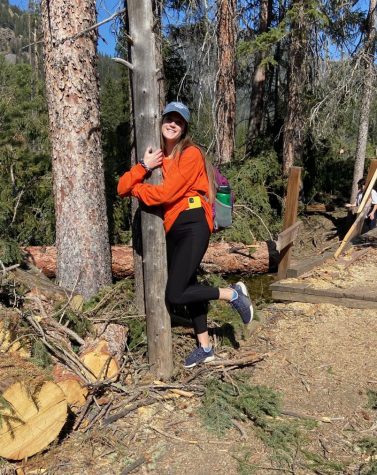 Erin Murphy, Editor
Hi I'm Erin. I joined the Web Junior year. I play sports, I am in some clubs. and If I'm not being athletic or doing homework chances are I am watching...