The New Ames High: What Have We Missed?
A lot of things have changed at Ames High since students last saw each other before spring break. With so many widespread global and national events happening over the past seven months, you'd be forgiven if the new high school building was something you completely forgot about. However, it's easy to assume that many people are still very curious about what's going on, and what's happened since we left. 
When asked about this, Gerry Peters, the Director of Facilities Planning and Management at Ames High, had this to say, " . . . we are slightly ahead of schedule in some areas, but shifted focus from other areas.  The net result is the project is on schedule.  Although the work is slightly ahead of schedule in some areas, we don't anticipate the work will be completed early.  However, the progress to date builds confidence in the ability to finish on time."
For the most part, progress on the new building's construction has remained widely unaffected by current world events, but a few certain plans and expectations have had to shift. One example is shipments of materials that have been delayed because of the pandemic. "There have been relatively slight impacts on material deliveries so far due to COVID," Peters said, "The design and construction team adapted the sequence of construction on site to focus in other areas so overall progress on site continues." 
But, as mentioned in a previous quote, there have been some advantages that have come from the unexpected shutdown. "Because the existing High School was closed during April and May, the contractors were able to begin demolition of the old parking lot and begin construction on the north portion of the building earlier than planned." 
Construction is planned to be completed in five phases. Currently, it's in phase two, which began in June of this year, and is expected to finish in June of 2022. During this phase, the plan is to finish the majority of the building to prepare for its expected opening in August 2022. Construction won't be officially complete until the fall of 2023, but the remaining things that need to be completed after August 2022 involve demolition and new practice fields. 
There are a lot of exciting new features that are planned on being included in the new building. There will be a view of the prairie in some classrooms, three floor levels, more commons/entry space, and improved hallway traffic flow. The building is also being built with accommodation for new potential classes in mind, "The building is designed to allow for flexibility.  Programs and activities are managed by High school Administration and staff.  The increased size and space will support the opportunity for current and future activities," Peters said. Along with a new building, new equipment is also planned on being supplied. "The desire is to outfit the new building with new equipment – as much as practical and possible.  We plan to assess the condition of equipment so that we can get full value from existing equipment and update or replace older equipment," Peters said.
Those who will graduate before the new building is finished won't have to worry about missing out on any of these features though. "There will be open house events planned after the building is complete and safe for the public to visit," Peters said. 
It's no secret that the current building holds a lot of sentimental value to many students, staff, and alumni. One has to wonder if anything from the current building will be preserved.
"With the retirement of Ames High School, we anticipate there will be requests related to sentimental artifacts. District staff is working to address the issue and to creatively solve the desire to preserve the memories of the Ames High School," Peters said when asked about this topic. 
Especially right now, there's a lot to be upset about. Despite all of the misfortune that we have faced throughout this year and likely in the future, hopefully, the prospect of a brand new high school where new memories will be made by future generations is something that we can all enjoy and look forward to. 
If you have any further questions about the ongoing progress of the building's construction, check out the official page under District/Initiatives/Facilities Initiatives/Ames High School Project on the Ames High School website. There you can find videos, Q&As, a live feed of construction, and a lot of other valuable information. 
Leave a Comment
Your donation will support the student journalists of Ames High School. Your contribution will allow us to purchase equipment and cover our annual website hosting costs.
About the Contributor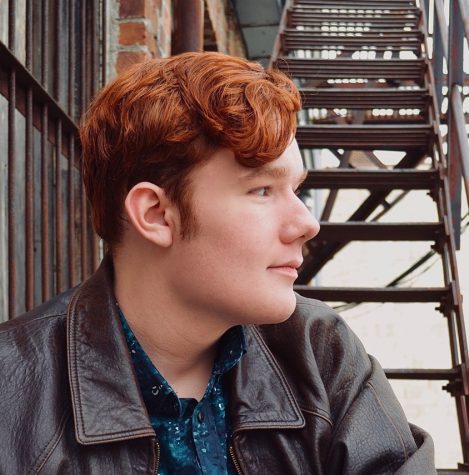 Mead Hardacre, WEB reporter
Mead Hardacre is a senior at Ames High.