The current progression of legislation affecting Iowa's public schools
 Decisions of the government are seemingly more visible than ever, including an ever-more involved youth. Fast, simple information sharing on platforms like Instagram and TikTok continues the growing shift from paper to posts. Iowa is not an outlier to this trend, and recently, in pure regards to education, significant moves have been spearheaded by governor Kim Reynolds. She first came into office as Lieutenant Governor to Terry Brandstad in 2011, who later stepped down as she took the seat in 2017. Later, in 2018 she was officially elected to governor in 2018 with 50.3% of the vote and a 2.8% margin of victory. (https://en.wikipedia.org/wiki/2018_Iowa_gubernatorial_election)
One recent bill that's passed the Iowa house could create yet more difficulties for public schools, requiring "Transparency for Iowa Families." If signed into law, teachers would not only be required to post all "instructional materials," but allow students to opt out of certain teachings. In the context of Iowa's past educational pitfalls, this means mostly American history and the teaching of past, and consequent present inequalities. Besides that, the additional costs in substitutes while teachers must now spend extra time on material is estimated by the nonpartisan Legislative Services Agency to cost $16.4 million, not including additional software and electronics costs the bill could produce. 
Another bill that came under fire was a private school scholarship fund, attempting to allow greater school freedom for those who aren't able to pay for private school. Iowa as a state already allows open enrollment, a system that helps to destroy diversity and create significant wealth disparities within the state.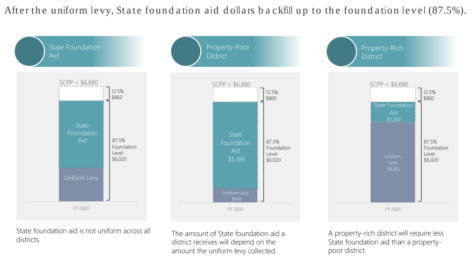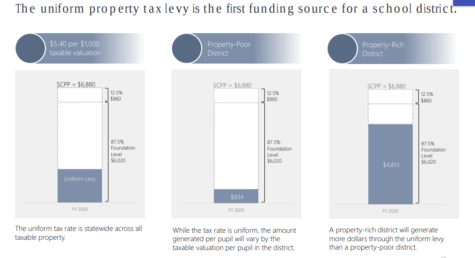 Although Iowa does pay out on a per-student basis in overall school funding, disparities still appear with the help of open enrollment. (school funding system) Naturally, those who are wealthy enough to transport their children to and from another school district will be going to similar school districts. They will send their kids to "nicer" schools, and further separate kids from different backgrounds. An additional scholarship fund will take around $53 million of public school funding, placing it instead into the hands of private schools putting into question Kim Reynolds true goal. What is a governor to do with education if not aim to make public, and (ideally) widely available schooling the best it can be? This reallocation is fundamentally against both the purpose of public schooling regulated by the government and the general public of Iowa.
These ideas and funds are not however unique or abnormal as some other states have done the same, or similar. In Florida, a similar fund exists to provide up to 7k per student for either private school, or assistance for students to open-enroll elsewhere. California however only offers public school funding to private schools in the case of disabled students being placed in non-public districts by a public school district.
Generally, Iowa as a state continues to funnel more money into not only private education, but indirectly encourages inequality and harm to the schools people utilize It's ever expanding options and resources to avoid. Gov. Reynolds continues to succeed besides all of this, following the model of a passive aggressive politician that has become all too common. Recently, she was also chosen to represent the Republican Party for the state of the Union rebuttal. With another vote just around the corner in November of this year, Reynolds eyes are not on education, but issues including tax, and inflation, of which she has also essentially misinformed her general following about, and will continue to pedal self interested ideas within.
Leave a Comment
Your donation will support the student journalists of Ames High School, and Iowa needs student journalists. Your contribution will allow us to cover our annual website hosting costs.
About the Contributor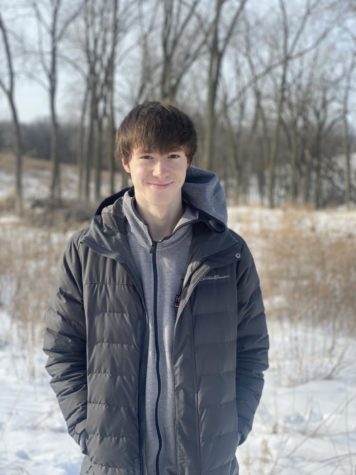 Bennett Anderson, Editor-in-Chief
All Articles posted are representative of only a moment of Bennett's opinions as a highschooler, likely to change at any given time.