Batman v Superman: Dawn of Justice
Batman v Superman
By: Sam Stuve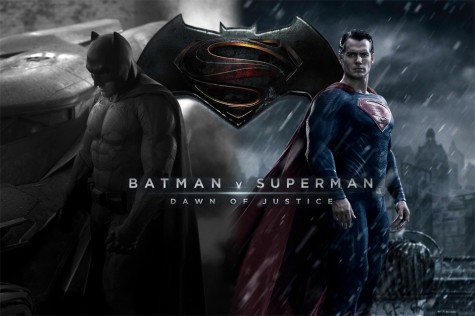 Two of DC's greatest superheroes go at in a blockbuster movie Batman v Superman: Dawn of Justice. With such a big movie being made, of course they had to bring in an all star line up of actors. That is what they did. Superman is played by Henry Cavill, Batman is played by Ben Affleck, with the help of Amy Adams playing Lois Lane and Gal Gadot playing Wonder Woman.
There will be no spoilers in this review because I hate that and I like to give as little detail as I can about what goes on in a movie review so you can see what goes on in the movie for yourselves.
As someone who doesn't go to movies often and is often critical of movies, I actually thought this movie was not that bad. I give it a 3.75/5. It was another action packed movie as we have expected to see out of this movie.
However I don't think this is the best movie from Batman and Superman. I think Superman: Man of steel is the best Superman movie and The Dark Knight rises is the best Batman movie.
Overall this movie is worth going to a theater to see and I would recommend watching this movie.