PS5 vs. Xbox Series X
The console war is getting heated up again! With both Sony and Microsoft releasing their top of the line models this year, it may be difficult to determine which one would suit you. Fear not, This article may help you decide which one to get. There isn't any one right answer, but we'll compare the two products in these key areas: price, specs, accessories, and games. Alright, let's get this bread, gamers!
Price:
So to start off our comparison, we have to look at which one you're willing to empty your wallet for. Both products have a disc and disc-less option with the disc-less being cheaper for both. The overall advantage of buying a disc drive version is that you can play Blu-Ray discs off your console. If that's a dealbreaker for you, then perhaps a disc drive console is a good match, but which one to buy? The Xbox Series X will set you back $499 while the all-digital version, the Xbox Series S, will cost you $299. The PS5 will come in at $499 and the all-digital version will cost $399. The all-digital versions will also have slightly fewer features and components in order to maintain a smaller form factor.
Specs:
Both display top-notch gear under the hood, but which wins the competition, if only by a hair? They share similar components with a few differences here and there. The PS5 has an 8-core, 3.5 GHz AMD Zen 2 while the Xbox has an 8-core, 3.8 GHz AMD Zen 2. In real-world applications, the differences between the two processors are nil.
 The PS5 has a 10.3 teraflop GPU while the Xbox Series X has a 12 teraflop GPU. While this may seem like a big deal, this is simply a max performance. Think about cars… they aren't always driving at their top speed, often at similar speeds. One car may however have the ability to go faster than another car, but most often will not be driving at top speed. 
They have the same amount of ram coming in at 16 GB GDDR6. Ram will basically improve the console's frame rate, loading times, and storage for temporary files.
The storage for the PS5 is 825 GB custom SSD whereas the Xbox Series X uses a 1 Terabyte custom NVMe SSD. Although it seems that the Xbox Series X is the clear winner, there's more than meets the eye in this match-up. The PS5 actually has a faster writing speed of 5.5 GB compared to the Xbox Series X which has a writing speed of 2.4 GB which means the PS5 has slightly faster loading times.
Both Consoles have a whopping resolution of 8k with the ability to play games at up to 120 frames per second. If you buy the disc drive version, You can also play Blu-Ray discs at 4k UHD resolution.
Accessories
Both consoles have released a line of accessories to go with each console. Depending on what you're looking for, these items may make or break your decision. The Xbox Series X has improved its line up of accessories compared to previous models. The PS5 also has a whole slew of accessories. 
Let's talk about the most important accessory for both consoles: the controllers! While Microsoft decided not to stray too far from their original controller design for the Xbox One generation besides an improved D-pad, textured triggers, and a share button in the middle of the controller. Sony, however, decided to totally revamp their controller design. The new features in the "Dual-sense" include haptic feedback which means firing a bow will feel different than firing a gun. It also has dynamic adaptive triggers and a built-in microphone.
While you can buy most accessories for the PS5 as actual PS5 accessories from Sony, Microsoft sells third-party accessories for its consoles. 
Here is the list of accessories you can get from each companies website:
Sony
Dualsense controller charging dock
Pulse 3D Wireless Headset
HD Camera (can be used for streaming or PSVR)
Microsoft
Wireless Adapter for Windows
Stands and Charging Docks
It's important to commend Microsoft on its advancements in the assistive technologies field. This opens the possibility of gaming to a much wider audience that may not have been able to experience gaming like others.
Games
While both consoles may have cross-compatibility they also have their own exclusives as well. Sony has a new list of exclusives including, but not limited to: Spider-Man: Miles Morales, Demon's Soul's, Ratchet & Clank, and Horizon Forbidden West. In terms of exclusives, the Xbox series X may not have as many exclusives in its line up, but its current list is nothing to scoff at with games like Gears 5, Sea of thieves, and Forza Horizon 4. While both consoles have their own line-up of games, there will probably also be more cross-platform games in the future. What if you want to play a game from an older generation of consoles? Good news, both consoles support backwards compatibility and support select games from older consoles.
  Both consoles are definitely powerhouses and quite the match-up. While neither console is "bad", both have things going for them and other things they could improve upon. There is definitely something out there for everyone!
Leave a Comment
Your donation will support the student journalists of Ames High School. Your contribution will allow us to purchase equipment and cover our annual website hosting costs.
About the Contributor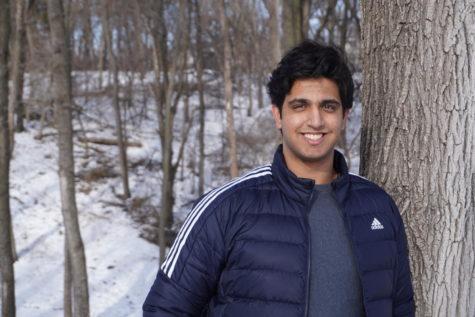 Humza Maqsood, Multimedia Editor
Humza Maqsood is a Senior at Ames High. He swims for Ames High and likes to play table tennis for fun. He really enjoys watching movies and is also a member...