January Music Review
Welcome to a new monthly publication that will cover recent album releases from a variety of genres. Here are three  reviews to kick off the year.
ZAYN – Nobody Is Listening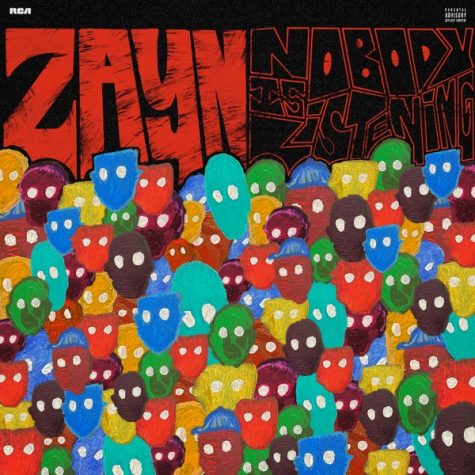 Nobody Is Listening was released on January 15th, 2021. The album contains 11 tracks and two featured artists, with two songs released prior ("Better" and "Vibez"). The whole album is set at a moderate pace- no weeping ballads or fast-paced workout music. Instead, Nobody's Listening is rooted almost exclusively in R&B. For Directioners, this should come as no surprise, considering both his previous releases have had the same genre focus.
Despite the brooding title, no songs other than the first and final track ("Calamity" and "River Road" respectively) fit the bill of an angst album. Rather, this album is filled with soft R&B beats reminiscent of artists like H.E.R or Pink Sweats, and unguarded vocals. There's no denying the addictive nature of Zayn's voice. He delivers most lines with ease, a smooth timbre drifting over guitars and quiet trap beats. When he delves into his falsetto, however, you can feel the effort behind each word. This can be hit or miss, but undoubtedly successful in the third track, "Outside".
There are a couple of songs you can imagine listening to on a car ride, typical radio hits. Most others are better suited for background music, perhaps while relaxing before bed. Truthfully, there are no stand-out songs. It's a compilation of love songs ranging from break-up to reflection to passion (quite explicit at that). As a whole, the album does succeed in telling a story, one that feels far more personal than his previous releases. One can only hope this trend of increased authenticity, combined with soothing vocals, will continue to direct his career in an even more exciting direction.
You Me At Six – SUCKAPUNCH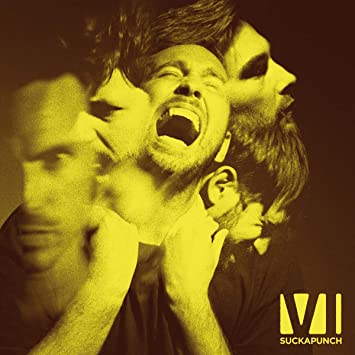 You Me at Six is a British band formed in 2004. Suckapunch is their 7th album release so far. The lead singer, John Franceschi, along with the other members worked hard to produce a diverse album, and certainly succeeded. While the group stays firm in its rock/screamo roots, they also manage to delve into R&B and electronic influences to bring their music closer to modern rock.
The album shows character development, starting with brooding and narcissistic lyrics, and developing into more reflective and even inspirational tracks. While the lyrics may seem simplistic at a glance, the emotional delivery makes each word feel genuine. Nearly every song is fast-paced and hard-hitting (with the exception of "Glasgow", a song with a slow and captivating build-up), certainly living up to the namesake of the album.
SUCKAPUNCH promises a song for nearly every listener, with the opening songs (e.g, "Nice to Me", "MAKEMEFEELALIVE", "Beautiful Way") full of hard rock intensity, switching to lighter rock (e.g "SUCKAPUNCH"), accented by gritty songs ("Kill the Mood") and even an R&B-heavy track ("WYDRN"). The range and ingenuity make the album as a whole undeniably exciting. In terms of delivering a complete package, You Me at Six's work earns a spot as a personal favorite of the month.
Why Don't We – The Good Times and the Bad Ones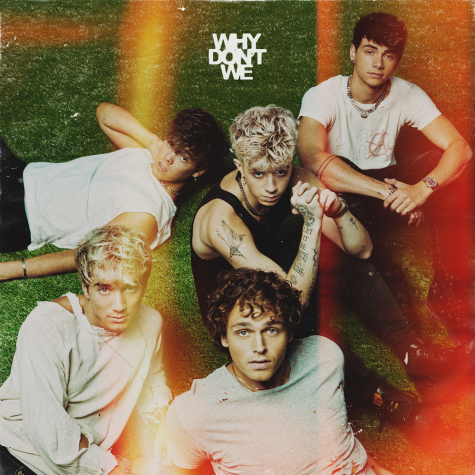 This January, the American boy band Why Don't We took a new turn in their music career by releasing their first self-produced album. In interviews in past years, they had been frustrated with how little they could comment on the music they performed. With this album, the band members voiced their hopes to convey honesty. Did they succeed?
The first song, "Adrenaline", kicks off the album with excitement. It's the type of song you can imagine fitting well in concert, with a drum sampled from Kanye West's "Black Skinhead." However, the energy comes down for the rest of the album with songs like "Slow Down", "Lotus Inn", and Love Song" sounding like typical mellow boy band songs. Fortunately, the band's goal of sincerity shines through in the ballads of the album, particularly "Grey". While the lyrics are repetitive, the vocal performance succeeds in conveying the story of heartbreak.
The rest of the album ends up going in several different directions while resting firmly in R&B territory. The songs switch quickly, from bubbly to edgy to mellow. Overall, the album is bubblegum pop. The voices of each member aren't particularly distinguishable, which is understandable for a group originally geared towards radio success. As for the band's sincerity- one can't go into the album expecting to delve into the heart and soul of the members, but there's certainly more storytelling here than ever before.
Leave a Comment
Your donation will support the student journalists of Ames High School, and Iowa needs student journalists. Your contribution will allow us to cover our annual website hosting costs.
About the Contributor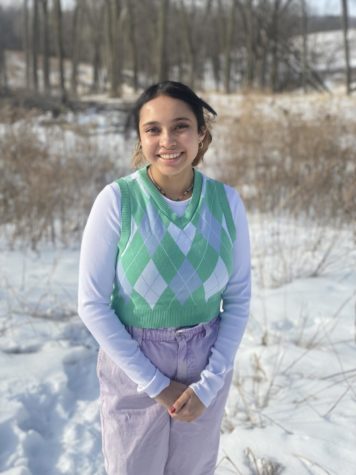 Sophia Cordoba, Editor-in-Chief
Sophia Cordoba is a senior at Ames High, and more importantly, Editor-in-Chief of the Web. Amongst other things, she enjoys keeping up with the news despite...