Hey Babe Podcast
The next best comedy podcast.
Hey babe, how does one spike their engagement and listeners? Tik Tok. After one of their audios went viral on the platform the podcast began to gain some traction. The audio in question is a fantastic representation of the podcast as a whole, the two guys bouncing off each other quickly in New York fashion.
"What are you saying?"
"Tubberware?"
"Say it again slow."
"Tubberware."
"Say that again, slow, very slow. Say the first syllable."
"Tub."
"Wrong."
The one in the wrong; Chris Distefano, a co-host on the podcast. The clip amassed almost 50k views on his own Twitter and thousands more across other social media platforms. The same man who has a clinical doctorate degree in physical therapy, as well as a successful comedian. This podcast is a surprise every time. 
Then there's the other host. He's already made a name for himself and is a seasoned veteran in the comedy world. The one and only Sal Vulcano from the Impractical Jokers. The stories of his eventful life rounds out the mess that is the theme. The theme of each episode is whatever is on their mind, could be cold cuts, types of cheese, religion, good Catholic rapper names, breaking a 5-year-olds record, who knows? 
Their conversations make you feel as if you are on the couch with them. It allows your mind to relax and is the perfect break time entertainment. Even ad breaks are entertaining, who would've thought that was even possible? An ad about an online meditation app can't possibly be made entertaining, but somehow they can do it. 
Chaotically funny seems to be the podcast M.O. and it clearly works well. This is the type of podcast that will draw you in, make you laugh, and keep you laughing. Give it a chance and take my word for it that you will enjoy it.
You can listen to the full episode on the No Presh Network on Youtube, Spotify or anywhere else you listen to podcasts.
Leave a Comment
Your donation will support the student journalists of Ames High School. Your contribution will allow us to purchase equipment and cover our annual website hosting costs.
About the Contributor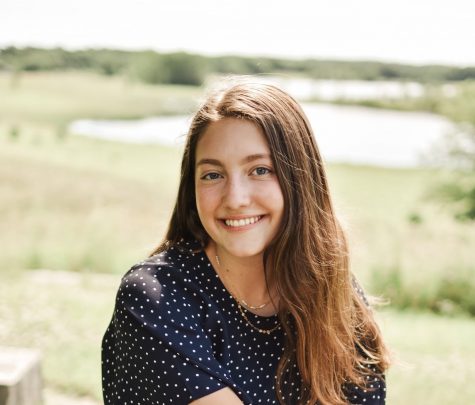 Haley Reeves, Editor In-Chief
Hello, I'm Haley, I'm a senior and I play some sports and stay at home with my dog most of the time.