Andre's Restaurant: Swiss Paradise in the "American Paris"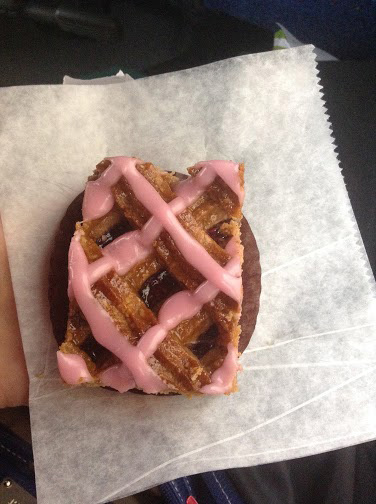 If you are lucky enough to travel down to the "American Paris" known as Kansas City, MO, one restaurant that will rock the tastebuds off your tongue would be Andre's. Andre's is a Swiss cuisine located near The Plaza, and not only is the atmosphere to be admired, but the food (especially the sun-dried tomato bread) is something out-of-the-ordinary.
Upon entering, it might seem more like a patisserie or a candy shop: behind glass are rows upon rows of chocolate truffles and other pastry delicacies that will not exactly help the hunger, but it will make you aware to save room for dessert.
Every day, the chefs cook only specials: there is not a said "regular" menu. You can see the menu for each day online at http://andreschocolates.com/pages/dining-at-andres, and the entrees each cost $16.00. The entrees range from chicken with a creamy mushroom sauce and a pâte, to quiche lorraine with ham, to bratwurst and cheese-potatoes, to vegetarian options as well.
For appetizers, the bread was a unique style: sun-dried tomatoes with a sprinkling of cheese on the crust. The best part, however, is the fact it is fresh out of the oven. There is something to say about warm bread that melts in your mouth.
The quiche is a little on the rich side, but nonetheless can be enjoyed fully. The bratwurst is tender, and is more filling than you would expect at first as well. The serving sizes are European-style, not the typical cover-the-entire-area-of-the-plate many American restaurants have nowadays.
The desserts were a nice size—again, not American-Esque cheesecake that you can't even drink water after you finish it—and simple. Mousse, a light chocolate cake, a raspberry torte made with different grains. Chocolate truffles are given to all for the walk out, just to tempt you for the chocolate shop right before you exit.
The staff manning the cashiers at the registers are efficient and friendly (also the waitresses are as well, focused and willing to give more bread if you ask). The assortments of chocolate are vast: chocolate covered pineapples, apricots, caramel and mousse truffles, and they also sell pastries and desserts.
Even though Kansas City might be a little drive from Ames, if you're passing through, Andre's is a gem that stands out. It certainly satisfies the sweet-tooth, and if a significant bread-craving begins brewing as well, this is the place to go.
Leave a Comment
Your donation will support the student journalists of Ames High School, and Iowa needs student journalists. Your contribution will allow us to cover our annual website hosting costs.
About the Contributor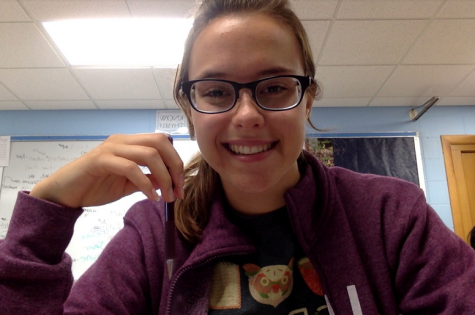 Ella Bartlett, Editor-in-Chief
Ella Bartlett likes to write just about anything that is remotely interesting or strange. She is ecstatic about being Co-editor in Chief with William Fowler,...