"Almost, Maine" comes to Ames, Iowa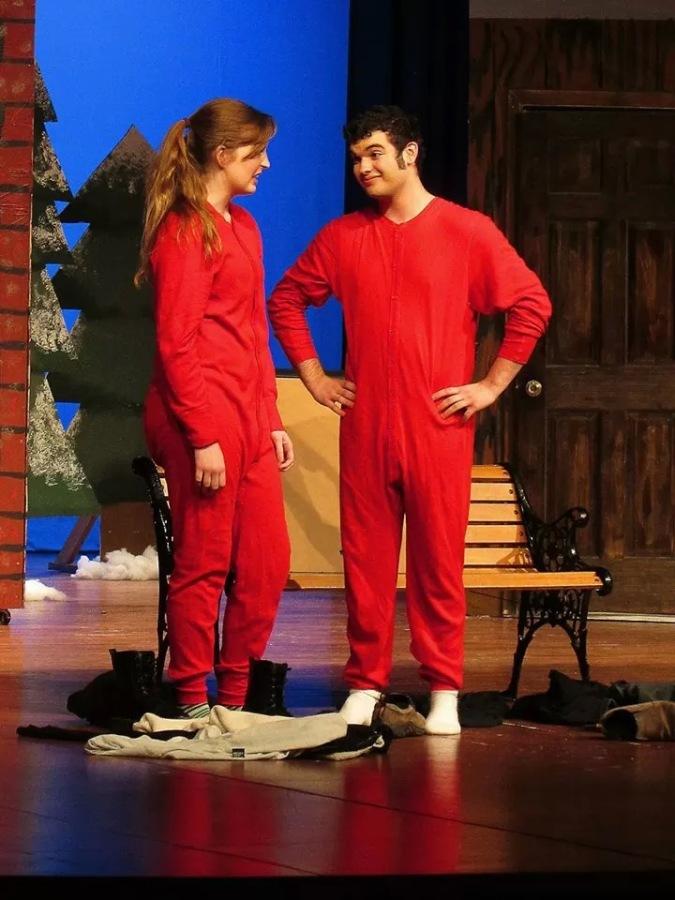 The Ames High drama department has done it again with their witty and light-hearted play that recently debuted in the Ames High auditorium. The 9 different vignettes in Almost, Maine each captured diverse relationship scenarios in a quirky and heart-warming way. Not once did I witness a fellow audience member resort to re-reading their program over and over; the production of Almost, Maine was entertaining and kept the audience engaged. Even the intermission was entertaining with some hilarious improv, performed by sophomore Brett Stone.
Set in the snowy and unincorporated town of Almost, Maine, the play chronicles the ups and downs in the relationships of it's charmingly dysfunctional residents.  Told in a series of offbeat vignettes, Almost, Maine was pleasantly captivating. The actors filled their performances with enthusiasm, most notably juniors Sophie Kuehl and Joey Bingham. Kuehl played Gayle, a girlfriend on the last string of her relationship and hopelessly demanding that "her love" be returned. Kuehl's performance embodied the personality of her character perfectly with acting skills that were well beyond her years. Kuehl's calm and forlorn interpretation of her character made for a smooth performance that was pleasurably enthralling.
Bingham also performed at a professional level of acting, hilariously capturing his role of Steve, a man who can literally feel nothing. Bingham's acting was enthusiastic and engaging, his amusing facial expressions left the audience holding their sides from laughing. I have to add, the ending of the vignette, "This Hurts" was sweetly heart melting with it's conclusion where Steve can suddenly feel when he falls in love.
The student actors in the play all pulled off their quirky characters with style, for which the audience constantly praised throughout the production. It was almost impossible to ignore the fellow play-goers around me whispering their approval to their friends. Even I'll admit it, I was impressed with how maturely the actors performed each role. And the play was just that, actors doing their job.
Almost, Maine was the perfect choice for a fall play by putting the emphasis on the acting and not on elaborate set designs and costumes. The play was very character driven, which can sometimes spell boring, but Ames High's very own pulled it off perfectly. The convenient and clean set accompanied the acting well, while not overpowering the audience so as to distract them from the acting. It showed off the talents of not only the cast, but even the crew with the ways they managed to stretch the simple props to fit each scene charmingly, giving a homey winter wonderland feel to the stage.
The upcoming musical, Once Upon a Mattress, will not be one you will want to miss after this performance. I can't wait to see what the ever talented actors and actresses here at Ames High have in store, because Almost, Maine will be a tough production to beat. As they say in theatre, "break a leg" incoming actors! And to the cast of Almost, Maine, congratulations on such a successful play.
About the Writer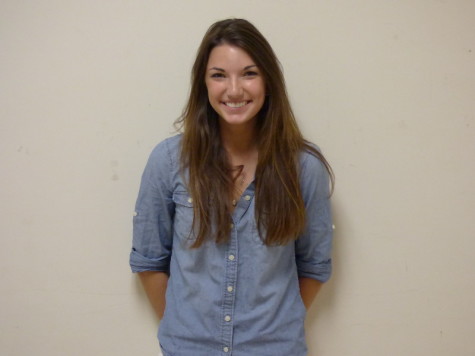 Emma Stewart, Editor In Chief
As a senior at Ames High, Emma Stewart stops at nothing to keep her daily schedule busy for her last year. Sports wise, Emma is involved in Fall Cheerleading,...