What team? Wildcats!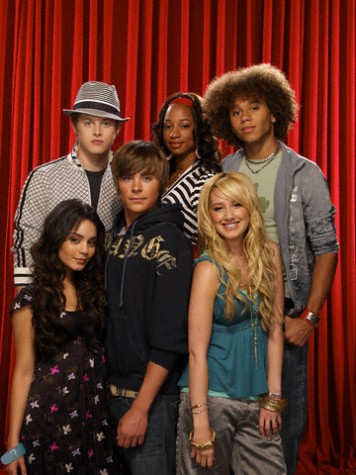 Ten years after its release, the cast of the Disney smash hit High School Musical reunited to celebrate its anniversary. The sound of joy, laughter, and lyrical reminisce filled TV screens Wednesday, Jan. 20, as Disney Channel aired this glorious event.
When HSM first premiered on television, it quickly became the most successful Disney Channel Original film and accumulated the most views ever for Disney Channel that year. The album become the highest selling album of 2006. The cast, including Zac Efron, Vanessa Hudgens, Ashley Tisdale, and Corbin Bleu, went on to become household names, their faces appearing on screens, walls, and magazines around the world.
High School Musical was a phenomenon. The success spawned a world tour featuring the cast, a stage musical, and even an ice tour. A 2007 sequel followed, and in 2008, the final movie of High School Musical, Senior Year, came out in theatres.
The recent reunion featured everyone in the cast except for Zac Efron, who was busy doing press for another movie. (This is unforgivable). However, he did share a pre-taped video message in which he tells fans his favorite scene is "We're All in This Together." Audiences got to see the cast reacting to their original audition tapes, sharing their favorite memories, and discussing the impact the movie made.
All in all it made for a wonderful, nostalgia-filled night for everyone. The reunion made sure that the movie and the music will remain imbedded deeply in everyone's hearts. Once a Wildcat, always a Wildcat.