Clueless About Clueless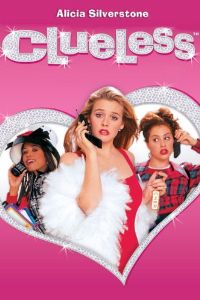 I admit it, I spent almost 18 years of my life without the pleasure of seeing one of the greatest movies ever produced. I bet at this point, you are all wondering what movie could possibly be so good, that I've labeled it as one of the greatest. Well dear reader, Clueless, is what I'd like to call you if you haven't seen it.
Clueless was first released in 1995 and stars Alicia Silverstone as the often clueless and popular Cher Horowitz. It is a loosely based adaptation of the Jane Austen novel Emma. Cher is a rich and selfish IT girl, who spends most of her days thinking more about her clothes than doing good, but when she has success setting up two of her teachers, she decides to do more "good deeds" by taking in and finding love for new girl and would be social outcast, Tai. During this process, though, there, unfortunately, happens to be mistakes, misconceptions, and lessons Cher must learn about life, love, and when not to meddle in someone else's business.
I absolutely love this movie, and I can happily say that I've watched it over 4 times the past couple of weeks and have no regrets. It was an amazing cast with amazing chemistry on screen. Alicia Silverstone really gave everything she had in this role and portrayed Cher with such grace and heart. Paul Rudd played her love interest, Josh, and did a fantastic job. He did so much with his character in the limited amount of screen time he got, and the only word I can think of when those two interacted in scenes is magical.
The only actual complaint I had about this movie was that there wasn't a sequel. I was left wanting way more, with only the terrible TV show, with different actors, and the god awful books, which are more for a 10 year old than an 18 year old (sigh).
If you're looking for a movie that changes your life, gives the world hope, and makes your heart sing happy songs, I recommend giving Clueless a chance. While it may seem like this movie is a chick flick, it's not only for women. I personally recommend it to anyone who just needs an amazing feel good movie. In conclusion, from Cher herself, "May I please remind you that it does not say 'RSVP' on the Statue of Liberty."
About the Writer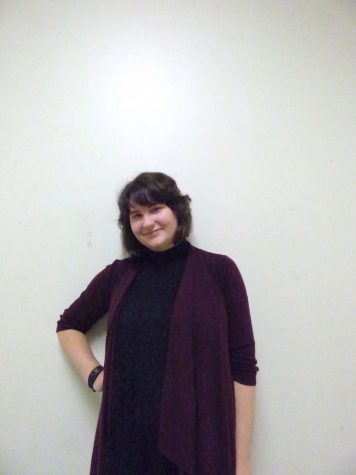 McKenzie Reimer, Co-Editor In Chief
McKenzie Reimer is a creature of bad habit. When not hiding in her room from the crippling responsibility of growing up, she can usually be found working...