February/March Album Review
Revelación – Selena Gomez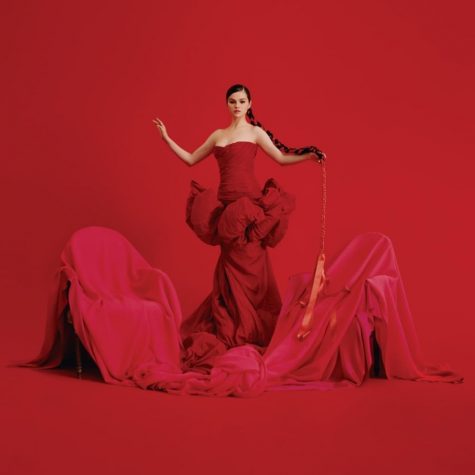 On March 12, 2021, Selena Gomez took a dive into a new genre with grace. Although Revelación is certainly not her first Spanish work, the EP marks her first reggaeton release. Throughout the tracks, she continues on a path of celebrating her independence and confidence while simultaneously honoring her heritage. 
The tracks stick in one's head like bubblegum, with catchy phrasing best seen in the tracks Dámelo To' and Adios. Each one feels club-ready in it's own right, striking a balance between slow and bright beats, perhaps best seen in the contrast between De Una Vez and Buscando Amor. While the Spanglish of Selfish Love does detract a bit from the feel of the album, the instrumental, particularly in the chorus, is likeable enough to appreciate the song in its own right. 
As for the lyrics, the album covers both the typical radio-style romance, and Selena's personal declarations. In the first track she declares
"Y es que no me arrepiento del pasado / Sé que el tiempo a tu lado cortó mis alas / Pero ahora este pecho es antibalas,"
which loosely translates to "I don't deny the past. I know the time I spent at your side cut my wings. But now my chest is bulletproof." Gomez's sweet and clear voice further solidifies her self-assurance. The album is a work of justified confidence. 
Analysis aside, as a Colombian-American with a childhood attachment to Selena Gomez's music, I personally found the album a joy to listen to. Thus, it won a spot as my favorite EP for March.
Chemtrails Over The Country Club – Lana del Rey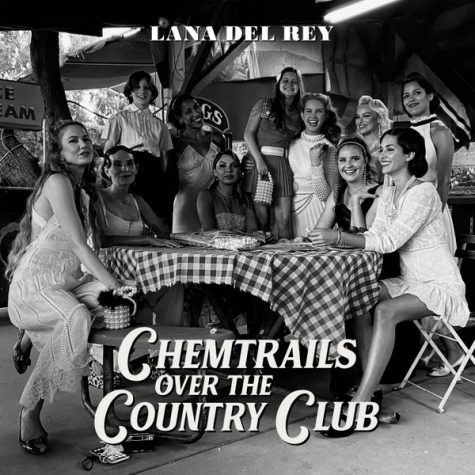 Lana's recent album, released on March 19th, 2021, opens vulnerably, with just a piano and her falsetto to set the tone. Throughout the album, her layered vocals are as beautiful and haunting as ever. Like much of her previous music, the lyrics read like a short story. To tell a tale of her American experience, she quotes the words of past legends like Elton John and Bob Dylan. Her album also tours great American cities, paying homage to Orlando in "White Dress", Texas in "Breaking up Slowly", and Los Angeles in "Yosemite". The title track wraps up all these experiences with its lyrics on coming-of-age in American suburbia. Thematically, the work is incredibly cohesive. This is perhaps Lana's greatest strength: conveying tales in the lyricism and shaping of her songs. 
The album is one of her most delicate works to date, making it soft and relaxing for the entirety of the tracks. The fifth track (Wild at Heart) provides the strongest callback to her previous bold works, what fans may know as the "Lana myth." However, the unapologetic tone fades as the tracks go on. In fact, for those interested in more upbeat, this album can certainly come off as too repetitive and slow. In truth, the second half of the album does begin to blend together, lost in a shared country folklore feel. 
Ignorance – The Weather Station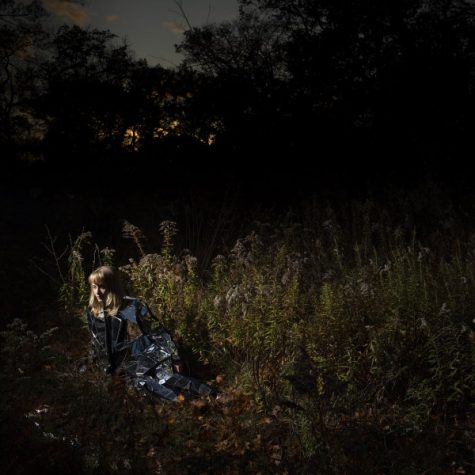 On February 5th, 2021, The Weather Station released an album full of diversity in both sound and message. For those unfamiliar with the group, the band consists of two drummers, a saxophonist, as well as a bit of flute, guitar, strings and synths. This range beyond typical modern bands allows the group to dive into both light pop and jazz. Tamara Lindeman, the lead singer, often allows the band to glide over her own voice. If not for the beauty of the band, this would be quite the shame considering the poetic nature of the lyrics. For example,  
"I never believed in the robber / Nobody taught me nothing was mine if nothing was mine / Then taking was all there was / Looting at dawn, looting at dusk / Hold open the gates for the want of lust / All I saw was the dust, kicked up."
When necessary, Linderman does allow her voice to shine. In "Wear," her voice is unaccompanied as she expresses insecurities.
"I tried to wear each word that you had ever said to me / Even as careless, as it turns out you have been with me / Still reach out to hold, everything that I am told."
Overall, the introspective lyricism alongside a soothing band makes for a great album. While this cross of quiet pop and jazz may not be one the average student delves into outside of a coffee shop, it's certainly worth a listen, perhaps while studying. 
Butter-fly – Lava La Rue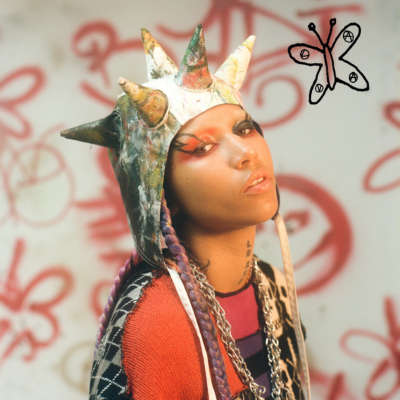 Lava La Rue's recent five-song EP presents a clear, but appropriate shift in music production. The songwriter, rapper and visual artist, known for her socio-political content, takes a delve into some sweeter love songs as a response to her recent romance. 
The psycho-pop album, reminiscent of the work of Tame Impala and Cuco, flows with an underwater feel to the lyrics, as well as hypnotic layered synths. The opening track, "Magpie," starts off slow with relaxing lo-fi beats and echoing vocals, perfectly suited for an album intro. "Angel" makes great use of synths in the background, which La Rue glides over with firm rap-like verses and soft vocals for the chorus. "G.O.Y.D", featuring Clario,  adds more energy to the album with an insistent and casual trap beat, as well as poetic words. 
"Before I wake up tomorrow / Wanna hold the situation / Like trickling water, grass like quilts / I want to focus on the feeling"
"Lift You Up" concludes the album with a complete story in the lyrics and jazzy feel. 
La Rue's voice remains light in the majority of the album, remaining distant in a way that conveys the softer side of romance. The use of synths, lofi-beats, and occasional piano make each track feel vulnerable yet catchy. In the end, the simplicity yet beauty of the album makes it my top pick for March's album of the month
Leave a Comment
Your donation will support the student journalists of Ames High School, and Iowa needs student journalists. Your contribution will allow us to cover our annual website hosting costs.
About the Contributor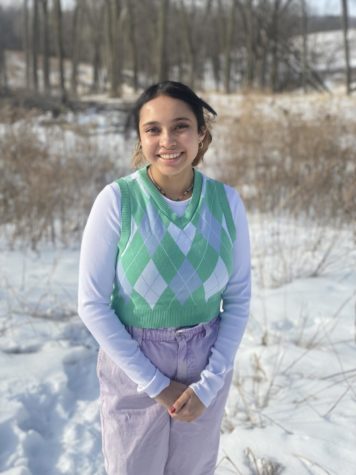 Sophia Cordoba, Editor-in-Chief
Sophia Cordoba is a senior at Ames High, and more importantly, Editor-in-Chief of the Web. Amongst other things, she enjoys keeping up with the news despite...