Stadia: A Personal Experience
Stadia has had an underwhelming welcoming in November 2019, with the average consensus being that it is far too unreliable (thanks to Google's previous track record). Major worries have included the fact that users were required to buy a subscription to access the platform and that none of the games users bought are technically owned as a physical copy. Further, the uncertainty of buying a game of a platform that is brand new. All the games released were somewhat old games and they were being charged full price compared to prices on other platforms (ex. Steam).
I personally have been using Stadia on and off since April 2020, but my use of it has increased exponentially since April 2021. Considering the difficulty of obtaining either a PS5/Xbox Series X/S, I have used Stadia to play various games on the platform, from Watch Dogs 2 to Control. Overall, I have a pretty good opinion.
For those unacquainted with Stadia, it's a cloud-based gaming platform created by Google that allows you to use any Gmail account to play video games on nearly any piece of technology (eg, computer, phone, tv). The main selling point is that you are not required to buy a console. All you need is a good internet connection and a usable input system.  With that, you can play your games anywhere.
There are 2 tiers at the moment. The base tier is free and allows you to play a few games for no cost such as Destiny 2. However, the quality of games only goes up to 1080p60. The second tier is the Stadia Pro tier, which consists of free games every month, such as Control Ultimate edition, discounts of various games, and game quality up to 4K60, for $9.99 USD a month. An important thing to note is that you must still buy games that are not offered through either Pro or as a deal of some sort. Regardless, you can keep your game forever.
Stadia for me has been quite smooth. A lot of times I forget I am playing as shown here (forgive my driving, I was multitasking). The render distances are decently high and the input lag is quite low as well. I would recommend ethernet if possible or an internet speed of more than 40-60 mbps as well. Many games (with the purchase of a pro subscription) have an opportunity to choose between a higher frame rate or higher resolution.
The interface is pretty simple. If you have used Google Classroom or Google Meets, the layout and button choices are quite similar, with big bright buttons to signal changing of pages and everything of that matter. When you load up any game, it makes a satisfying humming noise and zooms into the game's cover art, before proceeding to load up the said game.
However, it´s not all rainbows and candy, as I personally think that Stadia does have a decent bit of things to fix before it can be more successful and truly push itself as a viable alternative. The first thing is that it should include more free games to play. Currently, the only noteworthy AAA game that is free is Destiny 2, an over 4-year-old game that everyone can already play for free on other platforms, and it doesn't include all the DLCs unless you buy them separately. The second thing to fix is to lower the prices of games. While release prices are the same across all platforms, for the most part, Stadia does not give discounts on new games as quickly as other platforms. Third, I believe Stadia should include more multiplayer games like Apex Legends, as this would be a great entry point for gamers to check out the platform without making a purchase, while also including the feature of being able to play crossplay. Finally, I believe Stadia should adopt a PS-Now/Xbox Gamepass sort of system, in which one can choose from any game in the library for a monthly membership, and be able to purchase games individually if they wish to. This would be a great way for people to play the major AAA titles without the requirement of a good pc or console or having to shell out full price for every game.
Despite these faults, I would recommend everyone to give Stadia a trial. There are a few free games on it along with some pretty sweet deals. Though I wouldn't recommend throwing your gaming pc or console away just yet.
Till next time.
Leave a Comment
Your donation will support the student journalists of Ames High School. Your contribution will allow us to purchase equipment and cover our annual website hosting costs.
About the Contributor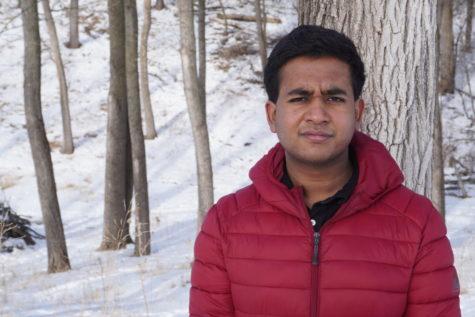 Varun Prasanna, A and E Editor
Varun Prasanna is a current senior at Ames high. When he's not stressing out about school, he likes to play video games and tennis (both of which he sucks...