Santé: Stromae's Flawless Return
A waitress arches her back as she screams soundlessly in an empty restaurant, hair mussed up and lipstick faded. Her expression reveals a clash of emotions: frustration, exhaustion, and most prominently, freedom. This chilling vision fills the last frames of Stromae's latest music video, Santé. Released on October 15th, 2021, the song marks a comeback after eight years apart from the music world. It's a work of art. In typical Stromae fashion, the artist leaves viewers with not only music but a message. Oui, célébrons ceux qui ne célèbrent pas. Let's celebrate those who don't celebrate.
In terms of lyricism, the song tells the story of several blue-collar workers: Rosa, Albert, Céline, and Arlette. The names are cleverly used to form a catchy introductory rhyme scheme (e.g, Arlette/Arêtte, Rosa/nettoies). The first verse begins by acknowledging the daily struggles they deal with on the job, while the second continues with a half-spoken verse full of common complaints by insensitive customers. For example, "Appelle-moi ton responsable," which roughly translates to "let me speak to your manager." The bridge and chorus then present the thesis of the work: a toast for those who never have time to toast. The combination of storytelling and social commentary flows beautifully.
Santé: to your health —used as a toast.
The music video also contributes to the flawless delivery. It cycles through various workers in under-appreciated fields, from office workers to fishers. Each of them finds instructions posted on how to dance, which eventually leads to each of them putting their own flare onto the beat of the song through dance. Unlike many music videos that use professional performers, Stromae seemingly allows for the common person to try their hand despite the quality of their moves. This is a smart move, as it adds to the realistic feel of each scene. It truly feels as if one is looking into a rare moment of joy in the lives of these laborers.
Catchy beats, addicting vocals, meaningful lyrics, and intelligent production — the song is a complete package. One can't help but remain excited about his upcoming album. While the exact release date is yet to be announced,  French media reports that we can expect to see it early next year. I, for one, can hardly wait.
Leave a Comment
Your donation will support the student journalists of Ames High School, and Iowa needs student journalists. Your contribution will allow us to cover our annual website hosting costs.
About the Contributor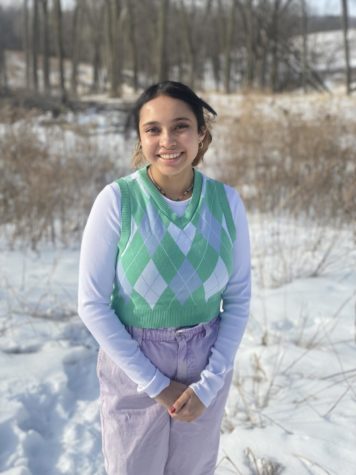 Sophia Cordoba, Editor-in-Chief
Sophia Cordoba is a senior at Ames High, and more importantly, Editor-in-Chief of the Web. Amongst other things, she enjoys keeping up with the news despite...