Off to a positive start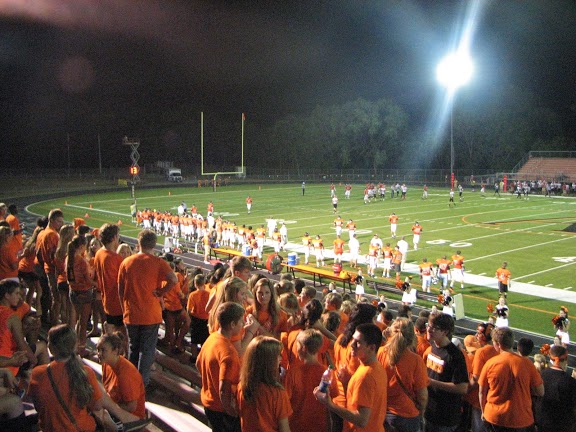 Ames High School was on fire the first Friday of the school year. Not only were there a large percentage of students wearing "Amazing" Ames High spirit shirts, but there was an increase of energy in the student body for the the football game against East High School that night. This was a perfect start to the football season, for the results for the following three games (Southeast Polk, Ankeny, and Marshalltown) was that Ames won as well.
Principal Spence Evan's inspirational assembly that first Friday in the school year helped achieve the excited attitude of many. "A lot of schools don't do that anymore," freshman Jourdan Ashle Barnes said. Wearing her "Amazing" T-shirt, she added, "[Principal Evans] loves the school."
That night, the positive cheers from the crowd may have also contributed to the fact that Ames High was ahead in the first quarter. Despite the temperature still feeling around 80 or 85 after dark, a large student body section (as Principal Evans had insisted it would be) was present and was cheering loudly along with the cheerleading squad. This has attitude has continued for the latest games as well.
By halftime, Ames was still in the lead. The marching band floated the A-M-E-S and played The Beatles A Hard Day's Night, wearing only the trousers without standard jackets, hats, or gloves because of the weather. The band still danced along to the cadences of the drumline as well. Senior drumline member Jennifer Berg said that in the stands, "…the students and band were working together. We're all dominating, it's all good."
With that mood carried through until the very end, the Little Cyclone Football team beat East, scoring over twice as many points, the final score totaling to 47-20. Everybody was up on their feet, in a flare of bright orange, their animation demonstrating the school spirit. "This game will pump them up [for the rest of the season]," Berg said. "I like to be positive."
Berg's prediction is still holding true, for the football team seems to be making a significant comeback this year. Many things, including Principal Evan's inspiration, might be helping, but it's undeniable: the team's winning streak is 3-0 and showing no signs of stopping.
View Comments (1)
Your donation will support the student journalists of Ames High School. Your contribution will allow us to purchase equipment and cover our annual website hosting costs.
About the Contributor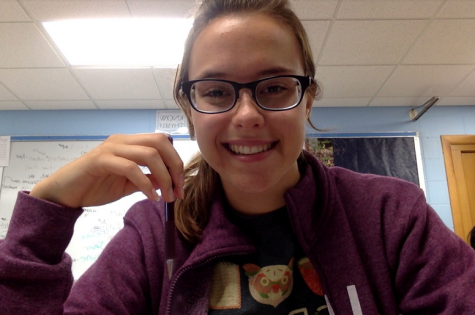 Ella Bartlett, Editor-in-Chief
Ella Bartlett likes to write just about anything that is remotely interesting or strange. She is ecstatic about being Co-editor in Chief with William Fowler,...