Tucheze Was Outta This World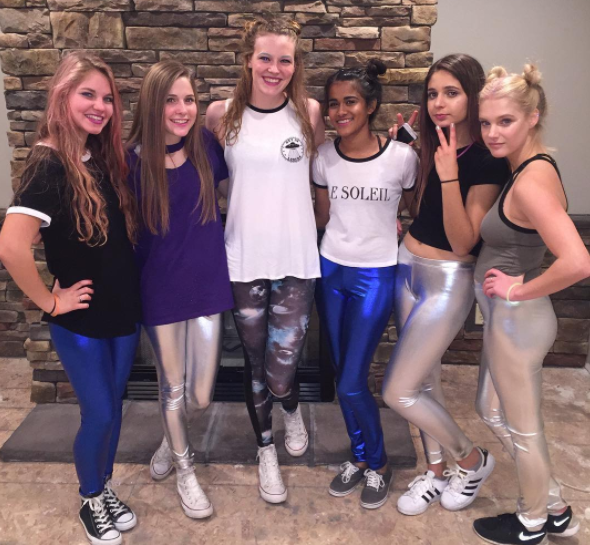 If you noticed some outer-space or alien themed pics popping up on your Instagram feed, it could be from the beloved, annual dance known as Tucheze, given by the members of SHEPH. The theme of this year's dance was Outer Space Glow in the Dark or MOONey. The members of SHEPH combined these two different ideas and came up with this fun and creative theme. Students tend to go to the dance because it is a well-known, and is a fun activity to do with friends. But the real reason behind Tucheze is to raise money for SHEPH's annual project. This project is usually chosen in the Spring after numerous events have raised money. Last year, Tucheze raised about $2,200.00 and was donated to two separate projects. SHEPH co-leaders Jana Kim (senior), and Kavya Raju (junior), gave some insight into what these causes were:
"Our projects were building a well in rural Uganda and sponsoring four people in developing countries through a program called Unbound. We paid for a year of sponsorship last year and we will definitely be renewing our sponsorship for another year as one our yearly projects, and we will also find another project in the spring."
The members of SHEPH hope to raise close to the same amount of money at Tucheze again this year. The week of Tucheze, students are also able to participate in 'live simply week' where a rice and beans lunch is provided, followed by fasting for 24 hours. Janea Kim explained that, "Through these events, students will hear about SHEPH and maybe also become more interested in learning about poverty and hunger. Fasting is also a way for SHEPH members to understand hunger better." After resisting the urge of food for an entire day, students are able to throw it down at the dance and enjoy the outta this world experience that is Tucheze.