Ode to Clubs
In the beginning, there was nothing. Like any traditional start to the school year, the days were filled with homeroom-only after 2nd period. Without a period to meet, Club Fair came and went with few meeting times to show for. A month into the school year, clubs were placed on a two-week schedule. Twice a week, now every day, clubs have finally regained their time during the school day. Yet rumors have been circulating about plus being relegated back to Fridays-only or eliminated entirely from the school day. Such a move would not only go against fulfilling the purpose of our school, but rob students of opportunities and diminish school spirit.
To begin, it is important to establish what the job of a public school is— to prepare students for the world beyond high school. Whether they go straight into the workforce, trade school, or some form of college, a graduated senior should have the knowledge necessary to survive and thrive in society. Discovering an area of passion or interest is essential for finding both a career and joy in life. Clubs offer the greatest pathway to discovery. 
While Ames High offers a decent variety of classes, it would be impossible to cover every interest within a course. Clubs offer a unique opportunity to discover and act upon passions that are not in the curriculum. They also provide a unique chance for a practical application of the learning done in class. For example, students interested in community service can find opportunities through Key Club. Medicine (HOSA), agriculture (FFA), business (DECA), politics (YAF, Young Dems) — clubs exist to satisfy each niche. The possibilities for career and passion explorations are endless, but only when we allow time for students to explore. 
Clubs are not only about career but community. Seeing as extracurriculars are student-led, clubs allow students to demonstrate the purest form of leadership— one guided by passion and self-motivation, rather than assignments and grades. Clubs give space for like-minded students to gather and delve into their interests. Together, students often push each other to succeed and gain great satisfaction by sharing knowledge with those who are genuinely interested. 
Now, many would agree with the previous points. But why place these options in the school day as opposed to before and after school? It's a simple matter of what the school claims to care for most: equity. Without a plus period, athletes in-season would be entirely unable to participate. The same goes for anyone who relies on parents for a ride, has a part-time job, or rides the bus. 
I do concede one point— some students will inevitably leave during the plus period and ignore the opportunities provided. However, fixing attendance issues should not come at the expense of Ames High's ambition. Here at Ames High, clubs are a source of pride. They must be here to stay. 
Leave a Comment
Your donation will support the student journalists of Ames High School, and Iowa needs student journalists. Your contribution will allow us to cover our annual website hosting costs.
About the Contributor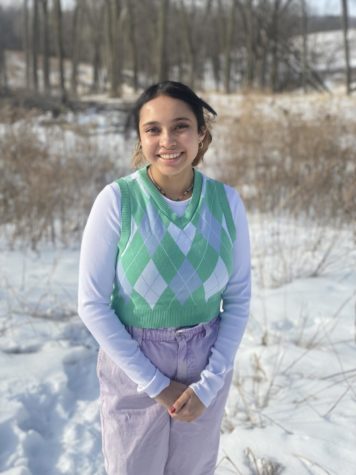 Sophia Cordoba, Editor-in-Chief
Sophia Cordoba is a senior at Ames High, and more importantly, Editor-in-Chief of the Web. Amongst other things, she enjoys keeping up with the news despite...