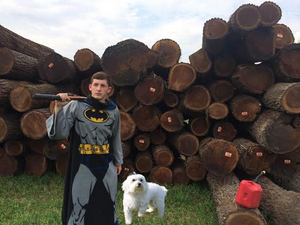 Chris Halbur, Reporter

September 30, 2014
Stranded on a lonely rock in the heart of the Mediterranean, senior Andrew Ellis spent the last six months pondering his own existence - and which bit of "pretty gross" Maltese cuisine he'd be forced to enjoy next. The current Ames High tennis phenom and world-renowned sailor was on...
Christopher Jackson, Web Reporter

May 15, 2014
Friends, Someone said once that all relationships end in either death or breakup. Whether marriages or friendships, this is assuredly true. The relationship might be unimportant, and the death might be decades away, but our time with people is fundamentally finite. It is this scarcity of life that...