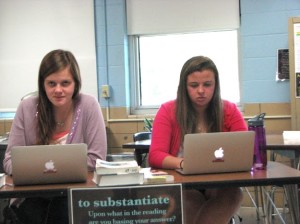 Madeline Topf, Editor-in-Chief

September 26, 2013
With every Ames High student now in possession of a school-issued computer, questions are being raised about what "they" can and cannot see. And that turns out to be most everything. "Tech staff and media staff can see all the documents you have on your computers," IT specialist Karl Hehr said....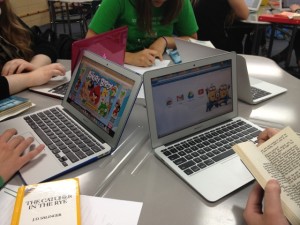 Lauren Gentile, News Editor

September 24, 2013
Reactions to Ames' newly implemented 1:1 computer program range from highly enthusiastic to extremely unfavorable. "I think it's great," said foreign language teacher Stacy Dobernecker. "It lets us see and hear authentic materials much more easily." Others have taken the opposite view,...