Promoting dialogue on GMOs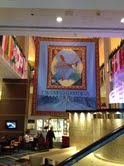 I had the amazing opportunity to attend this year's World Food Prize Global Institute, where we attended talks and viewed the presentation of the most controversial World Food Prize award to date. The winners were three scientists who advanced in the study of Genetically Modified Organisms (GMOs) to accelerate the Food Prize and its founder Norman Borlaug's goal of ending world hunger.
GMO plants have higher yields and are more resistant to disease. "Golden rice" was genetically engineered to contain more vitamin A to feed to malnourished people.
However, many people question the safety and reliability of genetically modified plants, especially when they are being fed to the entire world. They see these plants as unnatural "mutants" that can be harmful. This controversy and confusion has caused many to act and actively picket the World Food Prize's beautiful headquarters in Des Moines.
The concern is justifiable, but the reasoning doesn't hold up to me. I believe, as Norman Borlaug postulated when he was a scientist, that food is a human's moral right. If we are able to feed humans with the use of GMOs, which have not posed any threat thus far, why wouldn't we want to take that step?
First of all, we must understand the clear difference between genetic engineering and biotechnology. Genetic engineering is directly intervening on genetic makeup of organisms that would not occur naturally. Biotechnology is the process of modifying organisms naturally. For example, breeding a smaller plant with a larger plant to produce a hybrid that will have higher yields. This approach has less of a direct impact on the environment, but it is still protested as people do not understand the difference.
Another process involved with biotechnology is essentially "speeding up" evolution by providing plants with genetic equipment to modify genes which, for example, fight off a pathogen. This is something we would potentially see within the span of millions of years from mother nature.
What scares me with genetic engineering and biotechnology is the fact that it creates new life forms that have not existed before in nature. It is essential that we carefully monitor these organisms and study their interactions with the environment.
However, I don't think we should shut down research in these areas. It has been shown, through Borlaug's work with wheat in Mexico, that simple scientific processes can save millions of lives.
The research of the scientists who accepted the prize this year is now fundamental in high school biology. The insertion of a plasmid into bacterial DNA to allow the bacteria to express a gene was discovered and experimented with by the laureates and their teams.
We want to feed the world, but we want to do it sustainably and with the environment's best interests in mind. The best thing we can do is keep an open mind and allow for exploration and dialogue into all possible solutions to the world hunger epidemic.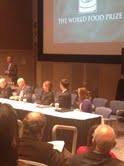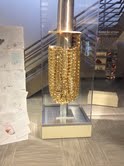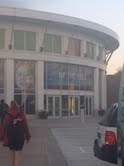 Leave a Comment
Your donation will support the student journalists of Ames High School. Your contribution will allow us to purchase equipment and cover our annual website hosting costs.
About the Contributor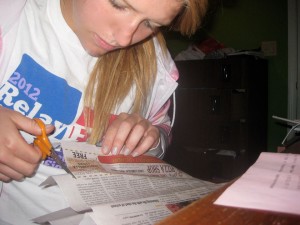 Madeline Topf, Editor-in-Chief
Mixmaster
Adorer of Birkenstocks, with or without socks
Daryl's cone picker-upper and goal putter-awayer
Eater of fine Donuts
Ligature hoarder
I...