Ready for the future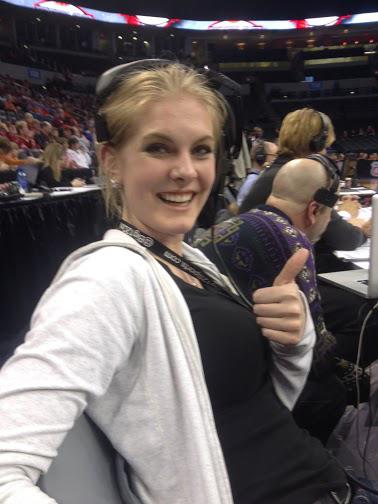 For many students, graduating and moving closer to a career is daunting, especially for the large amount of people who have no idea what they want to do. Personally, I've known what I wanted to do for years. I plan on pursuing a career in broadcast journalism, covering sports. As the daughter of a coach, I understandably have lots of connections in the area, which has led to some really cool opportunities for me. Recently, I went to the Big XII tournament and shadowed Brenda VanLengen, an FSN reporter I was able to meet through ISU.
This was one of the best experiences I could've hoped to have, since I was essentially granted total access to the production of the broadcasts. I split time between the truck and the sideline, both of which held many lessons.
In the truck, dozens of screens cover the front of the production area, which is a section of the truck big enough to hold about 10 people comfortably. Computers and statistics sheets cover most available surfaces, while people work to keep the broadcast running smoothly. Some of the jobs include creating graphics, monitoring the sound, and producing the whole thing- directing camera angles, the talent, and telling people what to create.
On the floor, Brenda and her partner Ron sat courtside and commented on the game while in play, filling gaps with interesting facts and anecdotes gathered well before tipoff. They always have people in the truck on a line so they can look up and stats they may be unsure about to ensure an accurate broadcast. Before games, pregame and halftime segments are recorded so they can be ran through a few times, and so they have a break in the game.
A lot of work goes into what seems like a simple broadcast. There's dozens of people, each with different orders and jobs to keep track of. It gave me a really good feel of what I can expect if I get into the field. I want to be able to bring people new angles on the stars they know. If you have a job you're interested in, I encourage you to work any connections you have to get a look at what it's really like. My visit only strengthened my dream to work in media, but for others, the job may not be all that they thought it was. Strange as it is, we'll all be going out into the workforce soon, so the more prepared we can be, the better!
Leave a Comment
Your donation will support the student journalists of Ames High School, and Iowa needs student journalists. Your contribution will allow us to cover our annual website hosting costs.
About the Contributor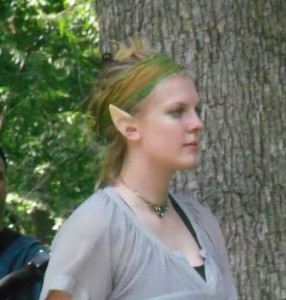 Jamie Steyer, Editor-in-Chief
Jamie Steyer is one of the terrific trio of Editors-In-Chief. In addition to writing for the WEB, she also writes news stories for the Ames Community School...