Should Spring Break be longer?
Should Spring Break be longer?
By: Sam Stuve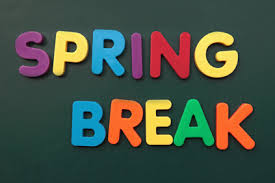 SpringBreak will soon be upon us and it is often a time most look forward to. However there is a question to be asked. Should spring break be longer?
This year, Spring Break week is Monday, March 14th through Friday, March 18th. So that's five days of school that we don't have and if you include the weekend before the 14th and Saturday 19th and Sunday the 20th, we will not be at school for nine calendar days.
To me, that's plenty of days of not being at school. Extending spring break for another week would make it 16 calendar days. That's over half a month where we would not be at school. That's four calendar days longer the winter break is. Also if we did go ahead and add another week to spring break, we would not be getting out school until Friday, June 3rd instead of Friday, May 27th.
I love spring break more than most things. However, I don't want to be in school in June. I don't know about you, but I'd rather be spending my day at the pool instead of finishing up my remaining finals.  Spring Break to me is the perfect amount of days as it is and adding another week would make Spring Break too long.