Interview With The New Principal: Dr. Nyberg
Before we were supposed to interview Dr. Nyberg, we had nervous thoughts, We were discussing how to approach this interview with the principal most people haven't met, but as we asked the following questions and received the answers to them, we felt that AHS has a principal who can lead AHS to a better, brighter future for all students. Here's what we found out from a brief interview:
"What interested you to come and be the new principal of Ames High School?", we asked. She took a moment to think about it and then responded,
"To be honest it was a lot of the equity work. So, I have a background and unintended background in equity in cultural competence, and so it's become a passion of, well, it's always been a passion of mine, but it wasn't necessarily a focus of mine when I was a teacher. So, to see a district that is, is really trying to embed that work in everything that they do. And to keep it at the forefront of their decision making in their priorities in a way that's not just this is what we say we're doing but we're actually doing other things, is really refreshing and unique."
We agree! Ames High has huge diversity and equity is a major factor in our decision-making. We are proud of the diversity at Ames High and to see someone with a passion for promoting that status is really cool.
We proceeded to ask a slightly more loaded question, "What are you most looking forward to for at least the 2020 to 2021 school year especially with all that's going on?",
 "Um, you know it's good to get, it's good to see kids in their building and it's good to start to have those interactions and to kind of learn the vibe and the feel of the, of the building and folks in it. I wish I had had this grand plan, which I did. But COVID is pretty much obliterated my grand plan so right now, it's really about making sure that we have good relationships, and we really develop a very strong team ethic, because that's really what's going to get us through this. We've got to be one, like have one mind and have one action, as we move forward, which is hard when you've got like, you know, a staff of 100 teachers and then you have support staff and then you have 1400 students and families, it's hard for everyone to be on that same page so that's what I like." 
We can tell from her introductory videos explaining the new year at Ames High School and introducing herself, that she does genuinely have the same personality throughout.
We decided for our final question that we wanted to see some ways to improve AHS for all students and staff. She stated that she wanted to see "multiple pathways for all students." When asked to elaborate on that, she explained, 
"We're very strong (academically) but what I've been told by multiple students and families is that if you are not a high achieving kid, you don't necessarily find a good landing here or comfortable place to be because you're around a lot of high achieving kids". She wants to be able to offer programs, such as a program she mentioned where "a group of kids built this house" and they had the help of contractors, this allowed the kids to pursue a career in construction when they couldn't have that opportunity otherwise.
After a couple more questions, jokes, and spontaneous laughter, we concluded our interview with Dr.Nyberg. After seeing how prepared and how much fun she was having talking with us, we are glad to know that AHS has a great new principal ready to help us overcome the 2020-2021 year and make it one of our best yet.
Leave a Comment
Your donation will support the student journalists of Ames High School. Your contribution will allow us to purchase equipment and cover our annual website hosting costs.
About the Contributors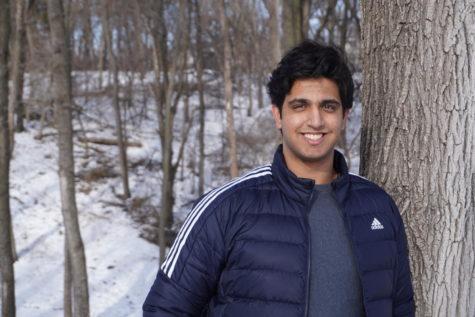 Humza Maqsood, Multimedia Editor
Humza Maqsood is a Senior at Ames High. He swims for Ames High and likes to play table tennis for fun. He really enjoys watching movies and is also a member...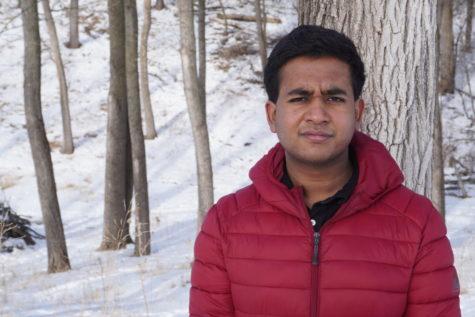 Varun Prasanna, A and E Editor
Varun Prasanna is a current senior at Ames high. When he's not stressing out about school, he likes to play video games and tennis (both of which he sucks...