Dieter: A Farewell Song
Mrs.Dieter has been at AHS since the fall of 2005. She has been teaching exclusively at AHS for the past 5 years and has been influential in shaping a good part of the music department during her time here.
Some of her most memorable moments were when they went to St. Louis to sing in a choir concert and the fun and joy they shared together as a group. As a choir teacher, one of the best things about the choir group as a whole is when all the hard work comes together to create a final, successful concert. In the years to come, she is looking forward to spending more time with her family and being able to visit her grandchildren and siblings more frequently, but she did laugh and showed interest in my idea that she should go backpacking through Europe or drive in an RV all around the country.
While I spoke with her on her experiences in her time at AHS, one event holds a special place in her memories and stood out most prominently; Madrigal. The Madrigal is an event that has gone on for the past 36 years and occurs in the first weekend of December. It's an event in which 28 people from the choir dress up as medieval style figures, including jesters and such and they all are serving dinner. She calls it a ¨fun evening of beautiful music¨. It also requires a high level of skills in the acapella group, since the singers must use their own voices to simulate instruments and she expresses how proud she is of the students who participate in that and go above and beyond.
Yet one thing she would like to stress is to just do your best. It's fine if you don't get the results you want or things don't go your way, but at least you can try your best. She explains how AHS has always lived up to their motto of ¨Ames High, Aims High¨and wishes for people to follow her Freshman choir song, ¨Be Worthy of it¨ which talks about you gotta do your best and as the title implies, ¨be worthy of it¨.
Overall, I had a nice chat with Dieter and the staff here at the WEB would like to wish her all the best in the upcoming years and to enjoy her retirement!
Leave a Comment
Your donation will support the student journalists of Ames High School. Your contribution will allow us to purchase equipment and cover our annual website hosting costs.
About the Contributors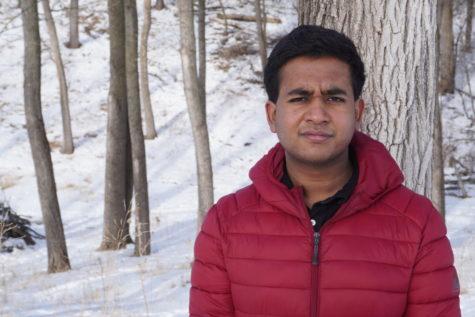 Varun Prasanna, A and E Editor
Varun Prasanna is a current senior at Ames high. When he's not stressing out about school, he likes to play video games and tennis (both of which he sucks...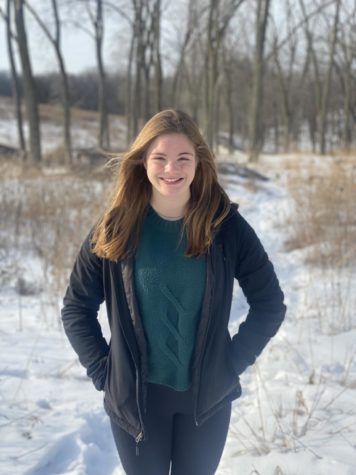 Leola Almquist, Features Editor
Leola is a senior who joined The WEB in early 2021. She spends her days running, biking, and driving around listening to music.