Cookies and Love: Northminister Presbyterian Church Seeks to Provide Support to High School Students with After-school Program 
The ring of the bell, the crossing of train tracks, and another Tuesday afternoon. 
A group of students returns to the Presbyterian Church turned high-school hangout space, now moved inside to avoid the chilly November air. Ping Pong tables, cards, and board games lay stretched out in front of a central glass stained window. To the side lies the main attraction – food.
Depending on the day chips, soda, brownies, and cupcakes can be found lined on top of the plastic fold-out tables.
Yet the most frequent delicacy at the congregation is cookies – and the warm smiles of volunteers at the door. 
Since the start of the school year the Northminister Presbyterian Church has offered its "High School Hangout" from 3:30 to 5 on Tuesdays, Wednesdays, and Thursdays. The program is entirely funded through the Northminister congregation, whose members provide the program with snacks and volunteers. Initially, the church sought an opportunity to further engagement with the community. Located only two minutes away, the high school was an excellent place to start.   
"We wanted to partner with Ames High School for a long time and felt like this was a good way to start building a community and offering a space for students to just have it be kind of their space. So given the proximity it seemed like a natural thing to do. And just to be neighborly, they are our neighbors," explains Mary Beth Oostenbrug, a volunteer at the "High School Hangout" who originally pitched the idea.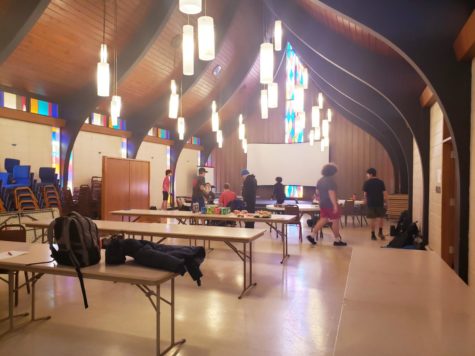 In its 2-month lifespan the program has done much to limit the gap between older and younger community members. At all Hangout sessions volunteers can be seen playing games of Ping-Pong with students or asking about Gen-Z's new music taste. Largely, these relations are supported in part by the one-hour training required before participating in the program. 
"We require our volunteers to go through a training that a school psychologist from a different school district has provided for us, in which it shares some of the issues that high school students experience and ways to relate to them," Pastor Jim Dubois says. "We're kind of just taking one student at a time." 
The Hangout aims to provide students with a safe space, especially for those with unstable homes.
"One thing we considered was there's probably students who don't want to go home or don't have a place to go and so we wanted this to be a safe place for them to come and have a snack or a game. You know, be in the community if they want. It was very important to us that this wasn't structured – there's no agenda," continued Dubois. 
At the Hangout Freshman through Seniors are present, some even incorporating the Hangout into their weekly meetings as the official Gaming club. Encounters with the AHS Cross Country team during their practices have also been particularly memorable. 
Dubois laughs as he recalls the story, "I think the funniest thing for us was the track team runs but they grab chips and pop and they keep running. And so I thought that was funny, but they ran and what's really cool is some of them came back after the run and played a game with us, just hanging out. So it's kind of one of those things where we're slowly building relationships with people that come here." 
The program continues to affect a circle of both AHS students and community members, and has no plans of stopping soon. Rather, it seeks to change with the needs of the community.
"From the beginning we have purposely been open to where the needs are, and so as needs change we will change," Oostenbrug said. "Right now we think we're meeting this need, but if we need to adapt, we will. The core goal of providing a safe space for students to come and be themselves and have community – that's going to remain no matter what we do."
Leave a Comment
Your donation will support the student journalists of Ames High School. Your contribution will allow us to purchase equipment and cover our annual website hosting costs.
About the Contributor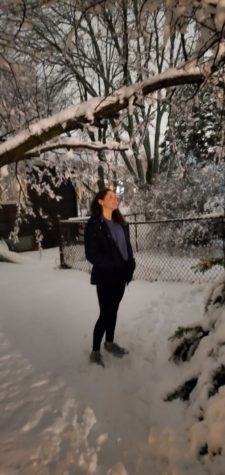 Chantal Eulenstein, News Editor
Chantal joined the WEB in the 2nd semester of her Sophmore year, although journalism is one of her lifelong passions. She loves stories of all kinds, particularly...