State DT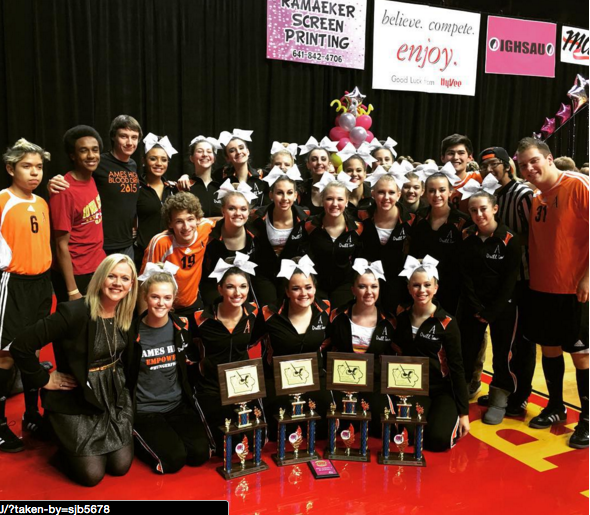 On Friday morning, the Ames High Drill Team marched into Wells Fargo, clad in intricate uniforms covered by sweatpants and sweatshirts, ready to compete at the annual Iowa High School State drill team competition.
This year, the team competed in 4 hoopla dances which senior Sarah Friedrich said are about impressing and intriguing the crowd, a pom routine which focuses on single motions and sharp technique, a novelty dance which is a jazz "sass"-centered routine that typically has some theme, and a show production which tells a specific story based on one theme as well.
This year's theme was based on the story of Disney's Lion King. There was also an all-male squad competing a routine.
The Ames High Drill team, coached by Sarah Buss, had been practicing for this competition since the summer time when they received the majority of their choreography.
This year they competed in the large school division for hoopla, the class thirteen division for their pom dance, class three division for their novelty dance and large school for show production.
They were scored separately on each routine they showed to a set of judges, and danced home with four runner-up trophies in hand.