The Big Paper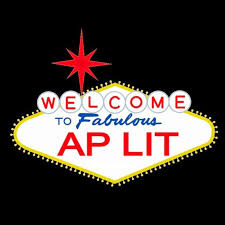 School is always stressful, but recently, students that are in AP Literature and Composition are more stressed out than normal. Why? Well, on top of their normal course load, juniors have a 200 point, 10 page paper due. The paper is an analysis of a well known novel (ex. Wuthering Heights or The Woman Warrior) and it's purpose is to help students grow in not only their analytical skills, but to also help them become familiar with what their future colleges may be looking for when writing a long paper.
There has been a lot of preparation taken in order to put the big paper together. The first thing done, is to pick a book (obviously). Students are given a list of 20 or so books that they can choose from. Once a student has chosen a book, they will then read it, and complete a novel notebook. For those who don't know what a novel notebook is, it is an informal analysis that includes no opinions from outside sources. Mr. Webb and Mrs. Engelkes (the teachers who teach AP LIT) want students to form their own ideas and opinions of their book before they look to see what critics say. From there, students then find 10 critics of their book and write a short, 1 page paper discussing their findings.
The novel notebook and critical summary are written before winter break, and in early March, the final paper is due. When writing the paper, there was a clear division between students. There were students who basically finished their papers several weeks before the due date, and then there were the procrastinators. As the students who did their work on time relaxed, many students scrambled to string words together. Slowly but surely, students finished their papers one by one and turned in the big paper. Now that the weight is released from their shoulders, the students now have one more thing to do. Wait.