I Ballin'
Sam Stuve, Academics and Arts editor
February 14, 2018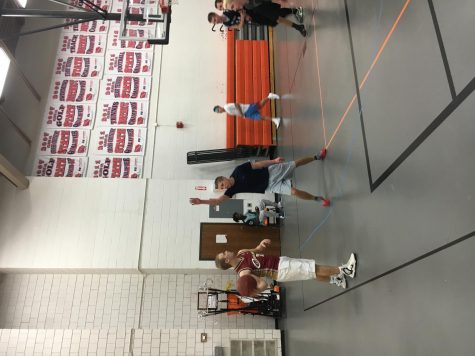 20 teams, 3 divisions, 3 champions. It's winter, which means it's I-Ball (Intramural Basketball) season. This season is expected fun and entertaining for players, coaches, and even the referees. Many teams will be competing for the prestigious I-Ball championship in their division. Some teams seek their first I-Ball championship, while some teams will look capture another I-Ball championship and/or repeat as I-Ball champions, and some teams are out there just to have fun.
I-Ball consists of two 12 minute halves with a one-minute halftime between halves. As someone who used play I-Ball, I know that the players and the coaches are very keen on having fun. When yours truly played I-Ball I had a fun time with my teammates on each night that we played, despite the fact that I was probably the worst player on the entire team. I-Ball is something that makes Ames High very unique and awesome.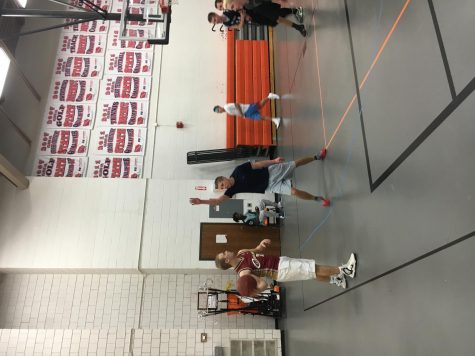 On Wednesday, January 31st I stopped by to see a couple of games. It was interesting to see how different the intensity was from team to team. All the teams wanted to win but some teams had a different demeanor. Some teams were very serious and very businesslike, but a lot of teams were laid-back and wanting to have fun with their friends. Some teams acted both ways. "We are down by 20 points, someone call the cops" coach Zach Clendenen and AHS senior said jokingly at halftime of his teams game. The referees were laid back and didn't seem like they were trying to ruin the fun.
Overall what I noticed about I-Ball this season that was different than when I played, is how fun it seemed that it was. Watching other students play kind of made me missing playing I-Ball. When I played I-Ball it seemed like winning was more important than winning at certain times of the year. It's really good to see some of the Ames high students having a great time with their while playing I-Ball.
I highly recommend everyone at Ames high to give I-Ball a try. The I-Ball season is pretty short so if you want to catch a night of I-Ball, you better pay attention. You can follow I-Ball updates on see the schedule on the bulletin board by the athletic office in the high school.