Michael Neppl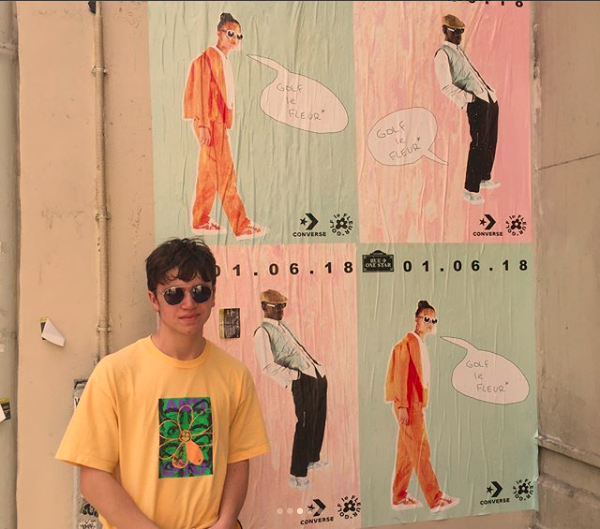 An 80s-style synthesizer arpeggio fades in and out as the track opens, repeating itself through a series of haunting arpeggios. The music crescendos as layers of punchy harmonic accompaniment emerge beneath it, swelling with each new level of complexity. The music continues until the track finishes abruptly, leaving only a faint echo.
This is Ames high Junior Michael Neppl's newest song, a completely self made project he created with digital software. In a typical week, Michael will work on up to 15 new projects like these, spending most of his time outside of school making music.
Michael says he began making music in middle school when he stumbled across a free online music production tool during study hall. Curious, he began producing music for the first time.
Since then, Michael has finished several albums, including an ambient trap album and an instrumental lofi hip hop album. The vast majority of songs, however, are released by themselves. Out of his work so far, Michael said his favorite was an ambient album inspired by horror movies, an eerie assortment of ambient soundscapes.
Michael said a big challenge was emulating the mood and style of horror while still remaining original. "I didn't want to recreate those movies, but I wanted to make something like, intense and experimental," said Michael. "That was my main influence, but I also took influence from other places."
Very few of Michael's projects become full songs, and even fewer are shared on his soundcloud. "If I make a track and it sounds pretty good then I'll work on it," said Michael. "But I'll work on a full song maybe once a week."
When Michael is not making music, he is listening to music. His favorite albums include "Fear of a Black Planet" and "It takes a nation of millions to hold us back" from classic hip hop group Public Enemy, "808s and Heartbreaks" by Kanye West, Pink Floyd's "Dark Side of the Moon", and "Lil Uzi Vert vs The World."
"I like artists I can kind of relate to emotionally or aesthetically," Michael said of his diverse taste in music. Michael's favorite musical artist is Frank Ocean, An R&B singer-songwriter known for his idiosyncratic singing style and introspective lyrics. Michael also cited Hip Hop artists A$AP Rocky and Tyler the Creator as important influences. "The first album I listened to was WOLF back in middle school, and I've been a megafan since," said Michael.
Aside from music, Michael has a keen interest in fashion, citing fashion model Ian Connor as his main influence. Other influences include ASAP Rocky and Tyler the Creator.
Michael is also interested in the world of high fashion, quoting prada and comme des garcons among his favorite brands.
"Definitely the runway stuff. I think that side of the brand is really underrated," Michael said.
Michael concluded with words of encouragement for guys interested in fashion at Ames High. "There's definitely a big stigma with guys liking fashion," said Michael. "Just wear what you think looks good."