Who is Rylan Rudd?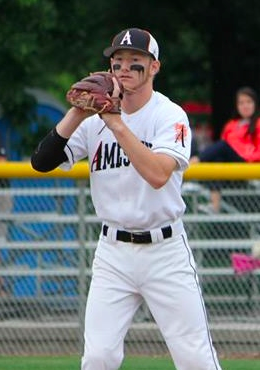 If you're a member of that select group of Ames High students who know neither what senior Rylan Rudd looks like nor what kind of a human being he is, you're probably a freshman who's too short to see people's faces in the hallways. It's okay little guy, you'll hit puberty soon. In the meantime, let's start a little Ruddimentary education.
First, we'll learn some background information about our man Rudd. The son of Ryan and Amanda Rudd, a theory has arisen claiming that he is a direct descendent of Julius Caesar, the very same illustrious Roman emperor who was cut down in his prime, unlike the goatee that Rylan has been rocking since the summer before his junior year.
Now we will go out to see this gentleman in the flesh at an Ames High varsity golf meet. He's the dapper fellow who just got a hole-in-one on a par four. He is often confused with John Daly, Bubba Watson, and Happy Gilmore due to the poise and ferocity which he possesses while on the course, so pay close attention so you know who's who (remember, Rylan is the one with Abraham Lincoln's beard). If you want to play just like him some day, he has a word of advice for you: "bomb it and hope it stays in the fairway."
Next, we'll learn whether or not the white boy got game. Show up to the I-Ball courts, which, according to Rudd, "is the only non-sanctioned sport an individual needs here at this school," and watch for the even-more-light-skinned Steph Curry breaking ankles and dropping Js on Team's roster. I bet you wish you could ball like that. I know I do…(that beard does things normal facial hair can't, and that's all I'm at liberty to say.)
Maybe that wasn't enough game for you. Let's wait nine months for baseball season to start so we can spy Rylan "Pepperjack" Rudd at shortstop, second base, or on the mound for Ames High's varsity baseball program. You're a fraud if you tell me that beard doesn't make him look like Melky Cabrera.
This is all I have for you today. If you still don't know what Rylan Rudd looks like, you, sir/ma'am, need to look in the mirror. He might just be you.