Yuer Zhu: Dominating Ames High's Art Department
Ames High, Aims High. A statement that best represents many aspects of Ames High School¨s culture. Senior Yuer Zhu seems to dominate the art department. With awards and recognitions such as Silver and Gold Keys in the Scholastic Art and Writing Awards, 1 of 12 people in the class 4A to receive an All-State Visual Arts Award, her portfolio ranking in the top 20% of the state, and the National Young Arts Award, ranking her in the top 0.8% of people who entered nationally; how could anyone top that?
¨I submitted a whole portfolio consisting of some design pieces and also some fine art pieces,¨ said Zhu about submitting to the National Young Arts Award. "That one is one of the biggest national awards that I've won. Usually, the awards that I get are either regional or state, this one is out of the whole Nation," said Zhu. "I think it was .8% of the people who entered got the award so that was pretty cool. When I entered I was just entering thinking that I would not get anything, because it is super hard; because it is out of the nation but, I got something and I was really happy about it."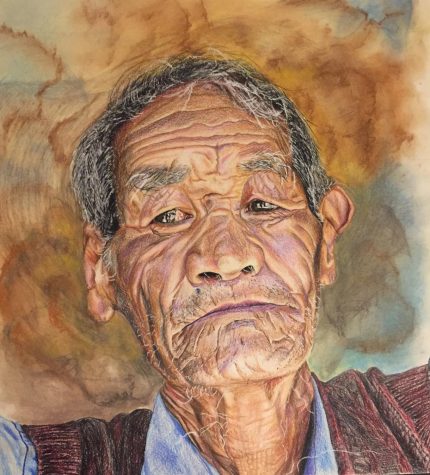 With such distinction, it makes sense that Yuer doesn't just take one type of art class.  ¨I just like exploring new things like stepping out of my comfort zone, that is a really important thing to me, trying new things and different mediums," said Zhu. "I like Graphic Design the best. I am going into graphic design as my major for college and I think I am the best at that. I like graphic design because there are a lot of possibilities. You can do anything you put your mind to. It is different with fine art like painting and printing, you have to actually put in more effort which sounds lazy but it's true. On the computer, you have everything right at your fingertips and there is a bunch of possibilities, you can do anything. It's just that scope of possibilities, that just draws me in."    
Zhu also gets quite involved, not just in her classes. She is currently the President of National Art Honor Society (NAHS) and Art Club, last year the second vice president as the club had two Vice Presidents. Sophomore year, Zhu was a social media committee member and Treasurer freshman year.  ¨In middle school I was in National Junior Art Honor Society (NJAHS) which helped me a lot,¨ Zhu said. "It gave me a lot of time to create a bunch of pieces and I also had all the art teachers help me there too. That's where I developed my skills, but mostly all of my pieces are self-taught and I just did them on my own time." 
With all of this time with her art, one may ask what her favorite piece is that she has created. "I think the "Living among whiteness" book that I made. It's advocating something I believe in, standing up for racial equality," said Zhu. "I also like it because it is something that I have never done before and I was stepping out of my comfort zone there. I have never created an artist book before and adobe illustrator and adobe photoshop were still kind of new to me then. So, just the fact that I was dabbling in something new and also because it was something that I advocate for and something that I believe needs to be brought to life. That is why I like it the most."
To see more of Yuer's work, you can check out her Instagram @yuerzhuart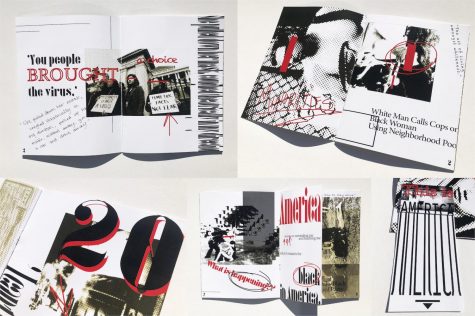 Leave a Comment
Your donation will support the student journalists of Ames High School. Your contribution will allow us to purchase equipment and cover our annual website hosting costs.
About the Contributor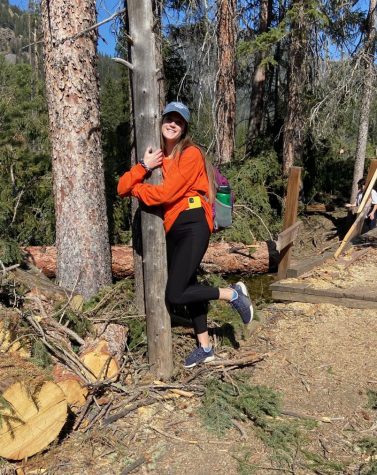 Erin Murphy, Editor
Hi I'm Erin. I joined the Web Junior year. I play sports, I am in some clubs. and If I'm not being athletic or doing homework chances are I am watching...