Yeezus Christ Just Rose Again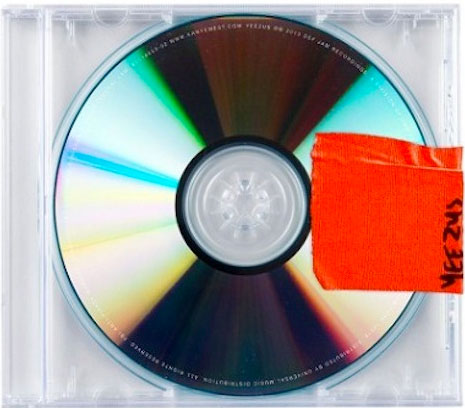 This summer may have been the most important yet for rapper Kanye West, as he passed down the family name to his and Kim Kardashians newborn, North West, while yet again pushing forward the boundaries of hip-hop in his new album, Yeezus.
Called both "majestic and inspiring" and "manic depressive," by musician Lou Reed, Yeezus has been nothing if not divisive on the hip-hop front. Fans of Kanye's older albums may be disappointed in its departure from the mainstream, but there is enough originality to appreciate it in its own right.
Yeezus marks a return to the darker atmosphere present in 808s and Heartbreaks. The minimalist beats are in stark contrast to the grandiose style of his previous album, My Beautiful Dark Twisted Fantasy, but Mr. West's production remains at the top of the rap game. Prominent bass and carefully selected samples, particularly on the standout track "Blood on the Leaves", highlight Kanye's continued talent as a producer.
Where Yeezus falls flat is in its sub-par vocals superimposed over fantastic beats. Kanye approaches the topics of racism and consumerism, while still having time for a non sequitur critique of French restaurant service. Yeezus does not represent Kanye West in his lyrical prime, with fairly superficial rhymes interposed with ridiculous one-liners. While memorable, lines such as, "I be speaking swag-hili" and "I just talked to Jesus / He said, 'What up Yeezus'" don't hold up to Kanye's previous work.
Coming from such a prominent artist, Yeezus's notable absence from the airwaves can only be explained by its highly unorthodox sound. Kanye borrows heavily from the industrial rap scene, combining screeching vocals on "I Am a God" and caustic, mechanical noises on "On Sight" and "Send it Up" to potentially alienate many listeners.
On one's first listen, Yeezus is harsh and abrasive to the ear, but soon loses its mechanical fervor. Apart from a few rough moments, traditional Kanye West can still be seen underneath Yeezus's acidic surface. The final track, "Bound 2", harkens back to a soulful Kanye of The College Dropout / Late Registration era. For fans of his earlier albums who wish to see Mr. West return to his roots, "Bound 2" is a promising glimpse of the future.
As the interlude of "On Sight" goes, Kanye "Will give us what we need / It may not be what we want." While displeasing many, Yeezus marks Kanye West's further evolution as an artist. As Yeezus proves, we may have no idea what direction Kanye will go next, but he is more than capable of forging his own path through the music industry.
Leave a Comment
About the Contributor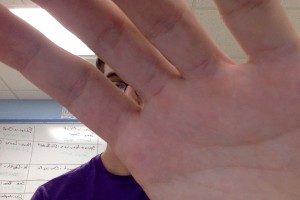 Hans Halverson, Reporter
Born above the clouds on the highest peak in the Korean peninsula, Hans Halverson's birth was heralded by the appearance of a double rainbow across the...