New Fall Out Boy album mixes psycho and beautiful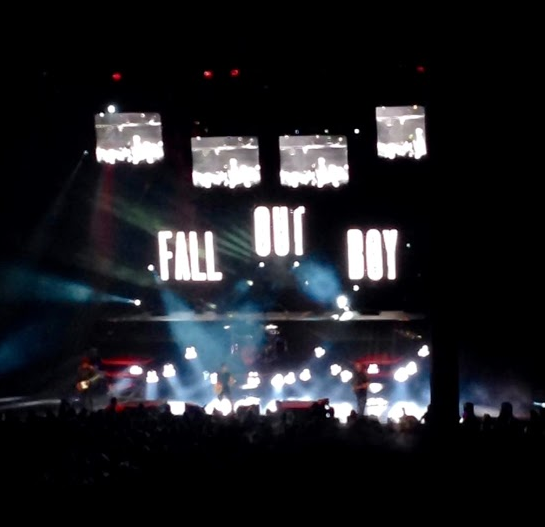 Fourteen years ago in the Chicago suburb of Wilmette, Fall Out Boy was born. While this American rock band is not for everyone, it's hard not to sing loudly along to one of their hit songs which consistently land in the Billboard 100. Their most recent album American Beauty/American Psycho is simply Irresistible.
The opening track has a bunch of great lines for Instagram captions. For example "You look so Seattle but feel so LA" and "I'm not the way you hurt me baby". Consisting primarily of eh's and oh's, "Irresistible" is the perfect song to begin the emotional journey through this album.
"American Beauty/American Psycho" is the upbeat title track, also using a lot of the same words and oh's. While the lyrics "She's an American beauty / I'm an American psycho" may be used for a slightly punk couple picture caption, we all have our faults.
ESPN actively tried to make everyone hate "Centuries" by using it in their thousands of college football playoff ads. I can't even listen to the song anymore without images of football players chest bumping and fans cheering wildly. Band members Pete Wentz and Andy Hurley somewhat apologized for how annoying hearing the song was in an interview with SportingNews.
To tone it down a little bit after the pain of "Centuries", "The Kids Aren't Alright" seems to be a deep song about kids and mental health. (CUT) Frankly I skipped this track because of the annoying whistling.
"Uma Thurman" is the best song on the album. That's it. Don't bother arguing. Play it very loudly and drive very fast on an empty road.
Unfortunately there has to be a somewhat emotional song, and "Jet Pack Blues" fits the bill. While it makes me somewhat nostalgic for memories I've never actually experienced, it's even more repetitive and annoying than the rest of their songs.
"Novocaine" kind of makes me want to cut everyone out of my life and just blast this loudly while wearing a lot of black eyeliner. However, it's a fantastic song to play before you have to tell someone bad news.
Somehow "Fourth Of July" even sounds like summer without taking into account the lyrics. It's perfect to listen to in the off chance you remember a summer fling and want to forget about that person immediately. The same applies for "Favorite Record".
So sit yourself down and open up Spotify, because this is an album worth giving a listen.