Badlands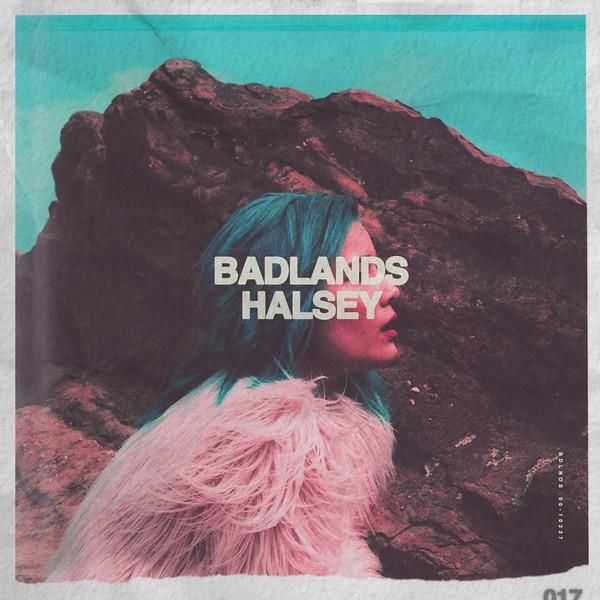 Halsey's debut album, Badlands, dropped August 28, 2015. Teenage girls all over the world rapidly downloaded it, or began listening on Spotify.
The social media attention that Badlands gained rampaged over twitter. The dark, twisting lyrics have similarities to Lana Del Rey and Lorde.
The song "Castle" opens up the album with the lyrics, "I'm headed straight for the castle / They wanna make me their queen / And there's an old man sitting on the throne that's saying that I probably shouldn't be so mean."  These lyrics are saying that she is reaching for the top and isn't going to let any man stop her.
"New Americana" is about the new generation of teen rebellion "We are the new americana / high on legal marijuana / Raised on biggie and nirvana"
"Hold Me Down" is about giving yourself to someone,  "I sold my soul to a three piece and he told me I was holy, he's got me down on both knees, but the devil can't hold me down."
Junior Gaby Dempsey said, "Iconic (Badlands), it hit me so emotionally hard. Everyone can relate. She is a musical and fashion icon, every single one of her songs and lyrics hit me!"
"She is cool, the one mic one take versions on spotify are amazing. Halsey is a lyrical genius; even the sad songs or the darkers songs are really relatable. It may seem like on first listen she is a victim but if you pay attention to the lyrics you can see that she is fighting back and saying she will not be a victim," said Junior Emma VanRyswyk
One of the reasons that Badlands has quickly gained popularity was the relatability of her lyrics. It's a haunting album with dark twisting lyrics full of teenage rebellion and heartbreak, but also, strength and being yourself can be found in the lyrics. If you are ever looking for something to listen to, I highly recommend checking out Badlands, you won't be disappointed.