Chick-fil-a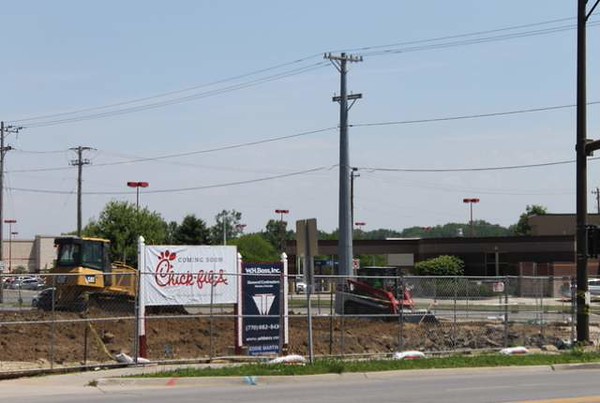 If one was to mention "Chick-fil-a!" in a crowded area, many will turn heads, with the occasional response of "Ayyy!". For some, Chick-fil-a is a necessity, however the closest Chick-fil-a is about 30 minutes away. But, a turning point in Ames history is soon to open, a new Chick-fil-a in Ames, IA. This brand new restaurant has already caused an intense rise in popularity prior to its opening. Chick-fil-a could be considered equivalent to a tourist attraction, as members of the public stop and take multiple pictures of the new building.
The exact date as to when the restaurant will be opened is unknown, however is approximated to welcome customers sometime later this year. Currently the new establishment is under construction and is located on S. Duff Avenue, near Target. The conveniency of having a Chick-fil-a so close to the citizens of Ames may be the start of a new "hip" hangout place.
Looking into the restaurant, a playground is clearly visible with an inviting interior, especially to families as well as a drive thru for the many unsociable people out there. Chick-fil-a is well known for creating the chicken sandwich, as well as legendary waffle fries. The simplistic meals offered at the restaurant is one of the factors as to why it is so popular to people of all ages.
The opening of Chick-fil-a will be the beginning of a new era. People all over Ames are waiting eagerly for this popular addition to the restaurants. There is no doubt that Chick-fil-a(yyy) will satisfy every person in this town, except on Sundays.