Madrigal 2015
Madrigal. As student of Ames High, when you hear that word you probably instantly think of the joyous middle ages dinner theater that our fellow students put on to guide us into a tender-hearted holiday season. The students behind the dinner deserve a lot of credit for how much they do to make sure it hits off as well as it does. Auditions for Madrigal were in September and soon after figuring out they had been cast, everyone began putting in 7-8 hours a week for practicing. Students set aside their Monday mornings, nights, and weekly plus periods to spend time together perfecting their performances. Along with perfecting their songs and skits they helped set up and tear down their sets/decorations at the end of the performances.
When I attended the Madrigal dinner on Friday it was obvious to me that the people behind the dinner cared a lot for the entire performance. Every song, skit, movement, and word out of their mouths seemed to be thoughtfully sung, acted, and said. Madrigal dinner wrapped up at two and a half hours, but the time flew by quickly. This was my first year attending an Ames High Madrigal dinner, but I wish I had decided to go other years, because this time through was beautiful entertainment. The food was good, the singing was gorgeous, the skits were hilarious, and the experience was one to remember. I would highly recommend participating in or attending future Ames High madrigal dinners. It was an experience to remember for all involved.
About the Writer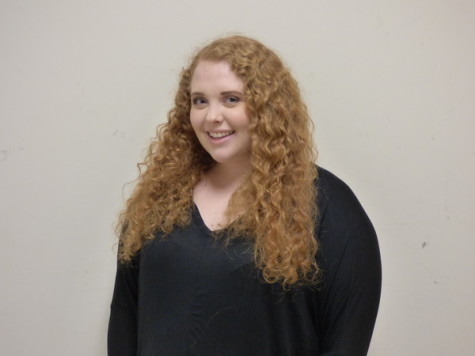 Braxton Buser, Reporter
Braxton is a senior. This is her first year on Web, and is excited to join the staff. Along with the Web this year, she is participating in Homecoming...