How seniors chose their post graduation pathways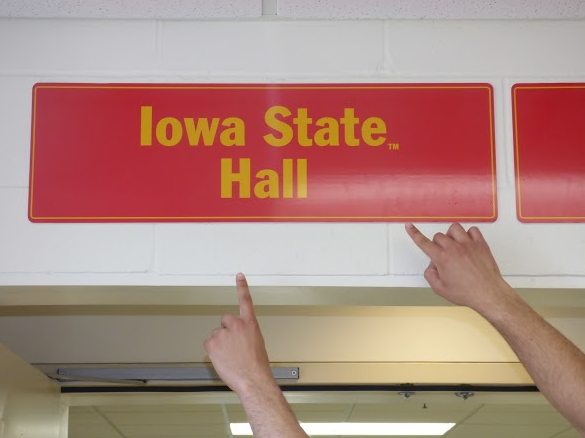 Four years of high school. The final phase of our childhood before we're thrown out into the real world (kind of). The four years left before we're entrusted with the responsibility of feeding ourselves regularly, going to bed before midnight, and washing our own sheets. Choosing a college seems like eons away when you're a freshman, but (as cliché as it sounds) these four years are gone in the blink of an eye. Suddenly, you are asked a million times where you're going, what you're majoring in, and what you plan to do with your life.
Well, it's the second semester of our senior year, Class of 2016. We have 41 days of high school left until we burst out the doors covered in glitter and shaving cream. Some of us know where we are going to college, some of us have no idea where we're going to college, and some of us aren't going to college at all. Whichever category you fall under, we all need advice for our future. Luckily, several seniors have shared their post graduation pathways, as well as the advice they have for those fretting about their future.
Senior Sarah Friedrich offered her insight on what is most important when choosing the perfect college.
"Start with what you like to do and what you're good at, then look at majors and find which schools will offer the best opportunities for you. Focusing on what you love to do is so important."
Planning on attending Iowa State University, Friedrich surprised herself by choosing a college much closer to home than she previously wanted.
"I was set on going somewhere else, but with my sister being at Iowa State, she has talked to me about how much she loves it and I'm very close with my family."
Senior Lee Grim, a well known track star here at AHS, is choosing a more unconventional path to follow after his high school graduation- he is planning to enlist in the Marines.
"I have always wanted to serve my country. College isn't out of the picture, but right now the Marine Corp is at the forefront."
As for other high schoolers who are thinking about joining the Marines, Grimm gave advice on what is important to think about before making this step.
"You have to look inside yourself and ask yourself if this is really what you want to do, because college is great way to go and if you enlist in the military, they'll pay for your college once you are done, but you really have to have that patriotic feeling if enlisting is something you want to commit to."
Senior Daniel Andreotti is planning to attend Columbia. Staying decidedly humble throughout the interview, Andreotti didn't have much to say regarding his choice of college besides that he is "majoring in either math or philosophy" and is "hella excited for New York City." However, he did give some stark advice for seniors, which he admitted he did not follow himself.
"Pick the cheapest college that's accredited and you're good."
Senior Kiana Stadler is planning to attend the University of Minnesota Duluth. An avid figure skater, Stadler has decided to continue her skating career beyond high school.
"I'm going to join the synchronized skating team there and I'm also going to compete with the college as well as coaching."
With this new upcoming experience, Stadler shared what sold her the most on her future college: "I fell in love with the rink at Duluth and that really helped me decide. It's important to get involved in activities that you love and that really interest you."
Senior Antwone Moua-Phonvilai plans on attending Iowa State University. With his background in art, Moua-Phonvilai put his favorite hobby at the top of the list when choosing his college.
"I'm going for the Integrated Arts Studios in the Graphic Design program, which is really great at Iowa State."
When asked his advice for other seniors, Moua-Phonvilai turned the tables a bit, focusing on his own personal opinion of what should be important in looking for a college.
"Go somewhere where you think you'll be comfortable living in."
Also focusing on his current interests, senior Roman Hart is going to take a gap year to travel doing organic farming. When asked why he chose this path, Hart answered in all honesty.
"Right now I have no clue what I really want to study and natural food production is something that really interests me."
Senior Kaleb Stevens, well known as one of the student co-presidents here at Ames High, is yet another Little Cyclone planning on going to ISU.
"Going away was my original plan, but once you actually get to this stage you realize that there's a lot that goes into that. College is a big enough step, but to have to do that in a totally new environment would be hard to adjust to."
Building off of his love for helping others, Stevens is taking advantage of a unique program at ISU. "Iowa State has a one of a kind program called Global Resource Systems that no one else has. I want to get a degree through that and possibly work at a non-profit."
As for advice?
"Don't rule out state colleges, even though your end plans may not match up with the plans you had as a freshman or even younger. We go through a lot of change in this time."